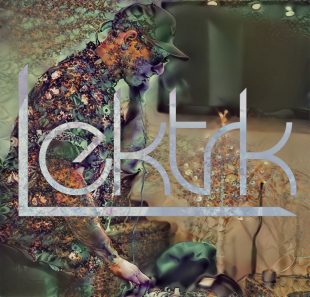 About this Host
Mike heads up the LEKTRK collective, and is known for his live streams and love of all things Techno. Mike brings recent techno and prog releases to his show, giving you a first listen to new music coming from LEKTRK, as well as a bunch of special guests..
Mike's current influences include Victor Ruiz, Yellowheads, Maxsim Dark, Marius Drescher, Teenage Mutants, and Extrawelt…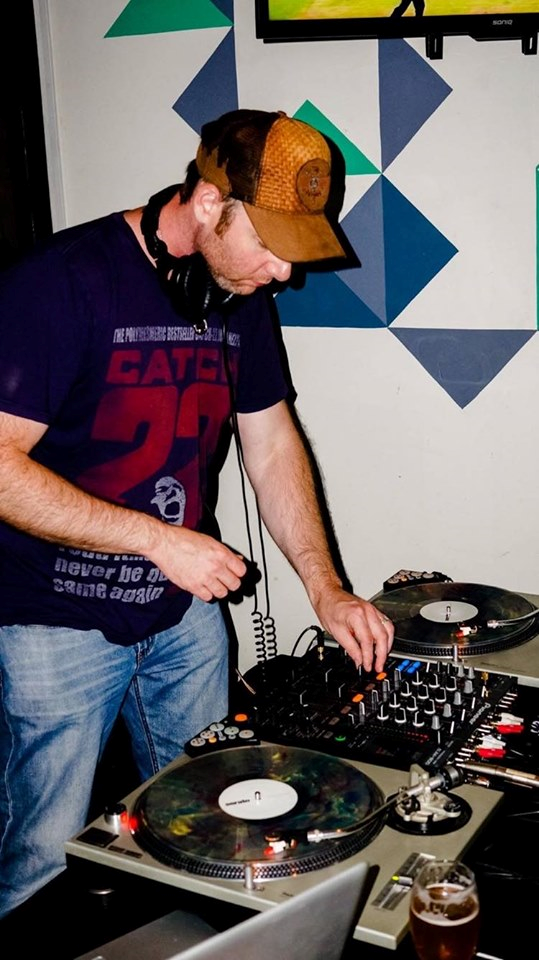 Born in London, but living most of his life in Australia, Mike identifies with both the UK sound and the rich Melbourne Techno scene. Mike is an accomplished producer, video editor, and electronic music writer, gaining attention in his local hometown of Melbourne for quality music.
Mike came from a Minimal/tech group in London in 2007, returning to Melbourne in 2009. From 2014, Mike has started writing tech and electro music, and co-created techno group 'LEKTRK' in 2015.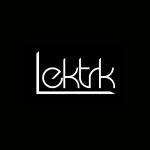 Mike's first taste of critical acclaim was as the winner of a Tensnake Beatport remix competition in 2015, and again in 2018 with the second LEKTRK album "DEUX" and their breakaway song "Storm". By 2018, the process was well on its way for Mike with three albums and over 60 songs written or co-written.
A prolific writer, Mike is able to write and produce quality electronic music within a matter of days. His love for music and collaboration is evident from his massive list of releases and enthusiasm for the electronic music industry. http://bit.ly/micscloud
LEKTRK has gained support from various DJ's overseas including Sander Van Doorn, Victor Ruiz, Christian Barbuto, and have a slew of releases on Turnstyle Digital (OZ), Mavic Music (US), and Millennium Kollektiv (GER).
Mike also hosts a monthly radio show on Kiss FM Australia, showcasing and featuring new music and focusing on local/international artists.
Most recently, Mike has teamed up with local Dark Tek legend, Tomchilla to produce an EP featuring dark bush tech music, to be released in 2022 on another major label. 2022 is a big year for LEKTRK / Mike, with a load of feature releases, singles, and remix EPs coming out, as well as supporting Kiss FM and Beat Therapy parties in Melbourne.
https://www.beatport.com/artist/lektrk/449702
https://ra.co/dj/lektrk-au/biography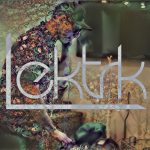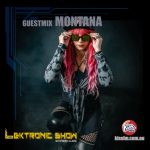 MONTANA Progressive House ◈ Bush Tech There is magic to be found in music. Inspired to dance we can leave the world behind. In between beats we find a world where the imagination can fly.
[…]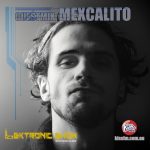 Dark Tech / Psy Tech / Bush Techno mexCalito is a young, authentic as well as talented artist/producer & DJ. When he is not performing or travelling, he spends most of his time at the
[…]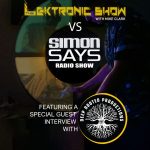 Tech ◈ Techno ◈ Dark Tech This Thursday we have a special LEKTRONIC Show Versus Simon Says, joined by two of the founders of Deep Rooted Productions, You.Me and DJ Riley. We talk about the
[…]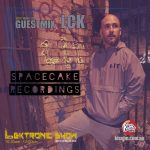 Techno / Acid Our second March 2022 feature has LCK join us to talk about his latest venture, Spacecake Recordings. LCK Producer/DJ – Behind some original releases that include Bring It, Internal External, Testing Waters,
[…]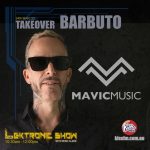 Tech ◈ Techno Our first of two features for March 2022 is a Mavic Music Takeover and interview by Techno boss, Barbuto. Things took off for Barbuto in 2015 after his first release on Octopus
[…]
Progressive • Techno • Tech • Dark/psy Tech Last week(s) of every month – Mike Clark playing Techno and progressive, including fresh and unreleased collabs from LEKTRK and other local artists… Mike heads up
[…]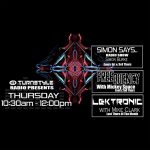 Turnstyle Radio Presents… Thursday mornings done right… Featuring Mickey Space, SimonB, and Mike Clark, bringing you a smorgasboard of the best classic and new beats ranging from House, Tribal, to Techno. Every
[…]