CRESCENDOLL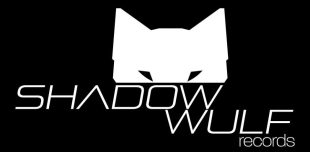 Dark Psy Tech ◈ Bush Tech

For this month's LEKTRONIC show, we have the pleasure of replaying Crescendoll's incredible live set from Easter at Pawn n Co earlier this year.. As the head honcho of Label Shadow Wulf records, Crescendoll has made her name as one of the best of the psy tech movement. Get ready to listen to a sonic ride of squelchy dark techno with mind melting psy influences…
The name "Crescendoll" means more than what it seems on the surface – it describes a charming music maker, a musical conduit comprehensively educated in music and technical production, and stylistically influenced by a wide array of dark and melodic electronic sounds.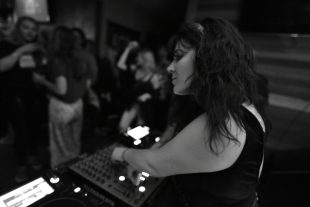 Crescendoll has been a lifelong music enthusiast and an artist and producer of electronic music since 2010, delivering her music all across not only the California west-coast, but to Miami and beyond. Crescendoll is a founder and a label boss for LA dark Techno / Minimal label Shadow Wulf, an alpha and producer with sister label Wulfpack, both among which her talents and efforts shine the brightest.

After a defining single EP release on Archon Records in 2019 and memorable performances in select legendary underground desert gatherings, Crescendoll gained well-earned momentum. 2020 and 2021 have so far produced 11 releases on German labels Jaw Dropping Recordings, Evil Flow., and Plazma, as well as Canadian label AlpaKa MuziK and her own labels Shadow Wulf and Wulfpack—and has seen her collaborating with artists such as I Speak Machine, Egomorph, Le Son Du Placard, Adriana Ray, Myad, Solarpunk, Fallen One, Dylan Andrew, Memo Rex, and more.

Her solo 2 track EP Doppelganger on AlpaKa MuziK charted for nearly 20 days and hit global and top 10 charts in Techno (Peak Time).

In fact, The coming year has delivered her to Australia, and now Germany and France for a European tour. No matter the destination, she brings her unique blend of techno to the table with her signature grimey darkness, deep desert minimal, growling gutter grooves, and psychedelic progressions.

These elements make up that special Crescendoll sound that immerses you completely in spellbinding eerie melodies and charging rhythms – a unique blend of sonic voodoo that will undoubtedly take you on a resonant musical journey like no other.


More Posts for Shows: The LEKTRONIC Show (monthly), Turnstyle Radio Presents...