KISS FM  IS AN INDEPENDENT MEDIA.
We rely on Membership to keep the Station alive. Your support helps… 
Keep 99 of the best Dance Music shows IN THE WORLD pumping 24/7

FACT: ALL [157] Kiss Dj's are Members so show your respect and become a Member too.

Keep it real. We do not have GOVERNMENT OR COMMERCIAL backing.

Do you want a shitty cat food ad wrapt around your EDM [an acronym we hope to never use!]

Maintain our live to air studios & the latest streaming & trafficking technologies.

70% of our shows are live, pay entry to nightclubs? Why aren't you a member of OUR CLUB!

Keeps KISS in existence IT'S JUST OVER $1 PER WEEK.

$55 won't cover a night out in Melbourne these days so stay home just that ONE NIGHT, we'll supply the soundtrack!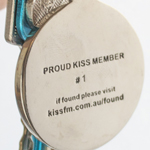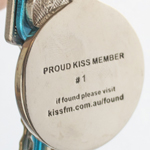 You get stuff like…
The unique Kiss Member Key Ring
DJ? Then take advantage of our member only guest mix slot
The KISS Tee
Weekly top 10, weekly Show News, Guestlist offerings and KISS recommended gigs
On air and Online ADS if you're a Small Business or a Music Biz
Oh yeah, and…
Take up Guestlist spots, Passes & Invites to events & festivals weekly and all year round.
Kiss Members have been guests of…
The Prodigy 2019 | Midsumma 2019 | Electric Gardens 2019 | Unkoncious Festival Phuket 2019 | Leftfield 2018 & 19 | Yothu Yindi & The Treaty Project 2018 | Fat Boy Slim 2018 | Return to Rio 2018 | Members Espresso Martini @ The Carlton – Show Keyring get a Martini | Oz Kink Fest 2018 | Bestival Bali 2017 | Australian Grand Prix 2019 | The Australian DMC Championships 2018 | Melbourne Documentary Film Festival 2018 | The Pleasure Garden 2018 | Motorex 2019 | Melbourne International Jazz Festival | Armin Van Buuren – Festival Hall 2018 | Melbourne Music Week 2018 | Synth Fest 2018 | Babylon 2018 + so many more – they just keep coming!
Please become a member today and help keep the underground dance music scene alive & pumping.
Further Info
What does the Membership go towards?
Helps pay for the live to air studio upkeep [in use 24/7] and rents, the transmitters, the tech-know and the daily running costs of a studio support office and production crew, plus 157 volunteer staff
Keeps the station true to its Underground Programming, keeping KISS Independent and Available
Helps us grow the listening reach and invent new methods of coping without the technology available to community and commercial based radio stations.
It also means you can have a say, our Volunteers put Members First in terms of listening to and taking on feedback
Although we are not obliged, we endeavor to reward you with product to the value of Your Membership during the 12 month current membership timeframe. Many current supporters do not require a reward, as the reward is KISS, however we respect both sets of thinking and will continue to endeavor to make this commitment a rewarding and happy one.
Terms & Conditions
GST – All prices include GST.
Membership payments are non refundable, however if you believe an error has been made please contact KISS at your earliest convenience.