About this Host
Timmy Byrne has over 30 years DJ experience. From his early days as resident DJ at seminal Melbourne club The Underground to residencies at Redhead, Saratoga and numerous other clubs and festivals including The Big Day Out, Summadayze and Kiss My Grass, Tim has helped pioneer Australia's dance music industry. With an extensive vinyl and digital catalogue of music collected over the years Timmy's pedigree as a turntablist and DJ is based on dedication, passion and hard work.
Kiss My Grass a hugely successful all Australian electronic music festival was run by Kiss FM for five years.
Tim curated the event selecting some 15 live acts and 60 plus DJs to play at the event each year.
Timmy has also worked extensively in television and film both in front of the camera and behind the scenes in production and post production.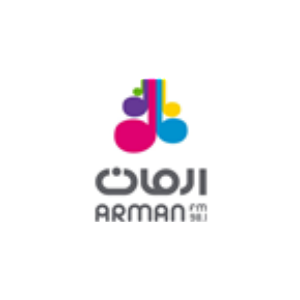 Tim has a Bachelor's Degree with majors in Media and Japanese.
In 2003 Tim travelled to Kabul, Afghanistan to help set up Arman FM the first commercial radio station to air since the fall of the Taliban. The station has gone from strength to strength becoming the most listened to station in Kabul.
Backing all this up, Tim has been the driving force behind the dance music institution Kiss FM. As station manager and music director he has delivered Melbourne a unique and credible radio experience. His afternoon drive show The Beautiful Drive is listened to by thousands both on Melbourne radio and around the world. Some of the guests who have joined Timmy on the Kiss airwaves include Carl Cox, The Fugees, Will Sparks, Boy George, NERVO and numerous others.  Tim's passion for music and entertaining crowds continues to drive him to deliver quality sounds ~ both to the dance floor and the air waves.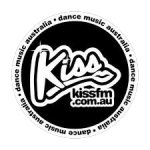 ile some vintage technology gets permanently relegated to history's dustbin, sometimes it can stage a comeback. Vinyl records, it seems, never quite went extinct given the humongous number of them still in circulation, while throughout the digital age, a
[…]
MARC HOULE ANNOUNCES 'RESTORED' REMIX ALBUM AND COMPETITION www.marchoule.net Capping another strong year which included extensive touring, brand new productions and the release of his sixth studio album, Marc Houle is set to release
[…]
Last week 'Oceans Apart' – our 19 track, DJ-mixed snapshot of Melbourne's underground dance music scene, emerged into the world. Thanks so much to everyone that supported it!  As Dan explains, "A large part of
[…]
Pryda-F.A.T. Pryda-Allien Fehrplay-Indigo Tube & Berger-Set It Off Ray Charles-Hit The Road Jack-Jack Gary Caos Mix Nici Frida & Sergio Collado-Fucking House Kopie Zeitgeist-MDMA Sgt. Slick-GotTo Love Somebody-East Coast Mix Missing Only Domonic Smith-Te QuieroMi
[…]
Sampology – Dance Hall Queen was recently #1 on the KISS FM CHART. We cannot wait to have the man in live this friday!! Here is his bio from http://sampology.com/about/ Defying expectation and breaking genre
[…]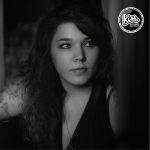 "The hellfire queen of gutter techno", "Music for darkside degenerates." – Joe Giuliano, Buzzbands LA The name "Crescendoll" means more than what it seems on the surface – it describes a charming music maker, a
[…]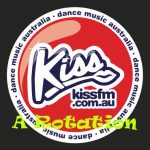 The Kiss FM A Rotation Tracks are played predominately during the Breakfast Show and on The Beautiful Drive Show. These tracks also play when a show is not scheduled or a DJ is unable to
[…]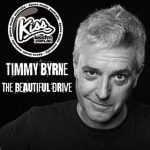 The Beautiful Drive Tuesday to Friday hosted by Timmy Byrne is the perfect way to enjoy the drive home. Featuring interviews, segments and of course a wide range of dance music genres The Beautiful Drive
[…]