On this Thursday's LEKTRONIC show, Frisson Records takes over and we talk to Nathan Hallam, AKA Dark Mode.

Frisson Records is an Australian underground electronic music label delivers dark progressive, bush techno, Psy-tech sounds and beyond – They deliver dark pulsating rhythms from another realm.
At Frisson, they pride themselves on being an open-minded label and encourage creativity in everything they do. Frisson loves to discover new talent and give lesser-known producers an opportunity to get their music heard and to reach new audiences, whilst for more established artists, they encourage extreme creativity, and offer an opportunity to push the boundaries beyond the mainstream or conventional.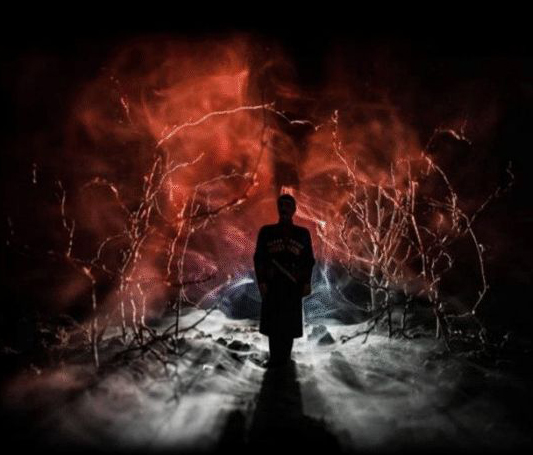 Dark Mode is a mysterious and dark producer and DJ act that plays with attitude, plays with emotions, and packs a high energy punch of dark prog, techno, and psy-tech music.
Despite residing in the Sunshine State, Dark Mode's musical tastes were actually programmed in the late 90's rave scene of the UK. His music is inspired by a misspent youth in audio-sensory playgrounds such as Gatecrasher, Gods Kitchen, and Cream. Whilst the origin story of Dark Mode is borne out of the trance and techno scene his move to Australia initiated a change in direction towards a more underground bush techno, dark minimal prog, and high-octane peak-time techno.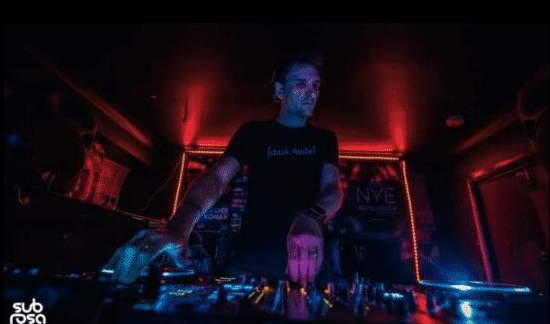 The launch of Dark Mode in 2020 was marked with a guest mix for techno radio show 'A Darker Wave', which racked up over 2,500 plays in 1 week (making it Darker Waves largest episode). Since this point Dark Mode continues to be activated across South-East Queensland, taking up residency in the Techno Room at Brisbane's top underground music venue Sub Rosa, where he has featured on the line up alongside Kuni, Dark Design, Cain, John Baptiste, and Leighboy. He also was the first artist to grace Jarrod Graeme's new techno podcast series Extent which launched in 2021.

Dark Mode's debut track release 'Carpathian' was released in 2020 and has since received remix treatment from Tomchilla, Franco Paulsen, Flo-Slim, and Sion. Further releases have followed in 2021 with the Dark Mode remix of Logic Lass' track 'Wasteland', and 'What Just Happened?' which have been played out of festival tents across the globe over the last month since covid started to ease.

2021 looks set to be a break-through year for Dark Mode, with bookings for Frisson Records parties, Wizards of Kingston Spring Camp Out Festival, and more releases in the pipeline.

Dark Mode has been activated.

Facebook: @darkmode–aus
Instagram: darkmode.aus
Soundcloud: darkmode-auz
Bookings: DarkMode.Aus@outlook.com

Tracks played during the interview :

Tophee – Frission ID 2 (unreleased)
Venus Vision – Frission ID 3 (unreleased)
ALBA – Frission ID 1 (unreleased)
Automata – Afterlife of the party (unreleased)
Dark Mode – Frisson ID 4 (unreleased)

Set List :

1. Frisson VA ID – Dark Mode
2. Never Look Down – Maksim Dark (Gabriel Moraes Remix)
3. Frisson VA ID – Tomchilla
4. Cailleach – ZenLily- (Tophee Remix)
5. Bush Owl – Lius M (Trilingo Remix)
6. Never Ending Escalators – Code Therapy (Lost In Loop Remix)
7. Savage Rose – Stan Kolev (Fuenka Extended Remix)
8. Are You My Friend – Tomchilla ft. Grace – (Boy With Boat Remix )
9. Fundamentals – Aleckat (Handsdown & Leigh Boy Remix)
10. Phantom Undertow – Unknown Concept (Kalkara Remix)
11. Choose – Lampe & Carbon
12. No Way Out – Riktam & Bansi (Original Mix)
13. Bunker – Krias (Original Mix)
14. Tranquil – Bando (Doshpot's Obsidian Remix)


More Posts for Show: Turnstyle Radio Presents...