---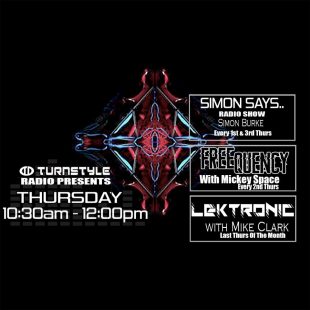 Show Times
Timezone
:
AEST
[UTC+10]
Thu:
About the Show
Turnstyle Radio Presents…
Thursday mornings done right…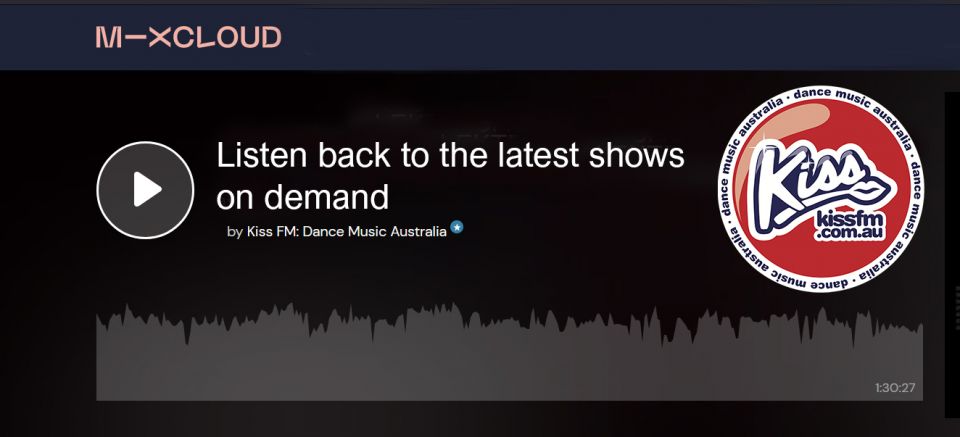 Featuring Mickey Space, SimonB, and Mike Clark, bringing you a smorgasboard of the best classic and new beats ranging from House, Tribal, to Techno.
Every Thursday Week 1 and 3 of each month – The Simon Says… Show, bringing an ecclectic mix up of beats and party starters.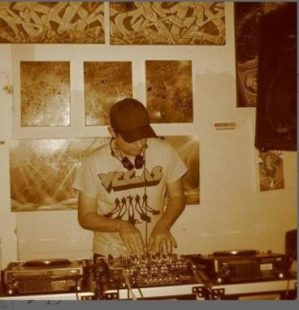 Week 2 of every month – Mickey Space on Freequency Radio, plays deep house, tribal, folktronika, "sacred bass" kinda vibe…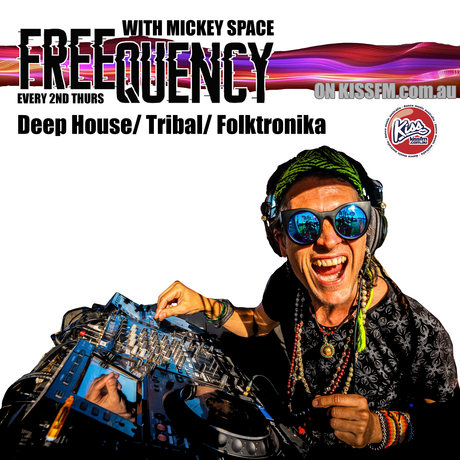 Blasting his way from steampunk hyperspace, Mickey Space is the finest purveyor of all that is funky and quirky. He dresses to impress and moves to groove, guaranteed to get your butt shaking and hips swinging!!
The Oceanic Jack Sparrow, not one for complacency and with a penchant for taking risks, his shit's controversial, but it don't stink. His disregard for boundaries has catapulted his genre-diverse career into the stratosphere. Proper soul music with an electronic pulse, Mickey's soundtracked the galaxy's most discerning discos and doofs!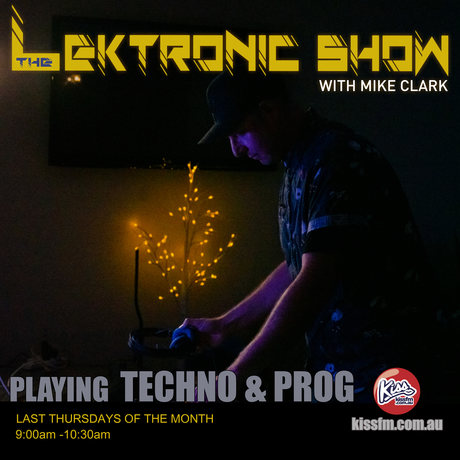 Last week(s) of every month – Mike Clark playing Techno and progressive, including fresh and unreleased tracks from LEKTRK…
Mike heads up the LEKTRK collective, and is known for his live streams and love of all things Techno. Mike brings recent techno and prog releases to his show, giving you a first listen to new music coming from LEKTRK, as well as a bunch of special guests..
The show features a wide range of artists and guests, anything from Dark and Bush Techno or just straight up cool tech.. Artist incluences are Victor Ruiz, Yellowheads, Maxsim Dark, Marius Drescher, Teenage Mutants, and Extrawelt…
https://www.beatport.com/artist/lektrk/449702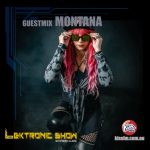 MONTANA Progressive House ◈ Bush Tech There is magic to be found in music. Inspired to dance we can leave the world behind. In between beats we find a world where the imagination can fly. This is the dance floor crafted by Montana. Not just a set of epic beats, but a tapestry of magical […]
[…]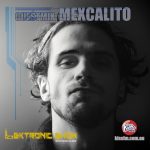 Dark Tech / Psy Tech / Bush Techno mexCalito is a young, authentic as well as talented artist/producer & DJ. When he is not performing or travelling, he spends most of his time at the second home – the studio. His productions are being released by some of the world's best underground techno/minimal labels, such […]
[…]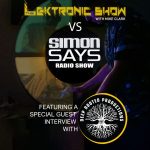 Tech ◈ Techno ◈ Dark Tech This Thursday we have a special LEKTRONIC Show Versus Simon Says, joined by two of the founders of Deep Rooted Productions, You.Me and DJ Riley. We talk about the beginnings of Deep Rooted Productions and what's in store for their Easter Sunday Festival, as well as a killer bush […]
[…]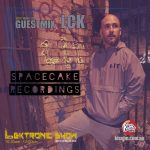 Techno / Acid Our second March 2022 feature has LCK join us to talk about his latest venture, Spacecake Recordings. LCK Producer/DJ – Behind some original releases that include Bring It, Internal External, Testing Waters, from back in the old skool days. Add a unique DJ style that gets dance floors vibin, LCK's energy and […]
[…]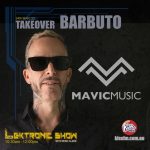 Tech ◈ Techno Our first of two features for March 2022 is a Mavic Music Takeover and interview by Techno boss, Barbuto. Things took off for Barbuto in 2015 after his first release on Octopus Recordings which attracted the attention of Enrico Sangiuliano who remixed his follow up EP, "Vanta Black". That same year Barbuto […]
[…]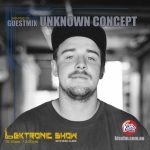 Psychedelic ◈ Minimal ◈ Techno Listen back : Our special guest for February Paddy Carroll, AKA Unknown Concept, bringing you a guestmix featuring Dark Melodic Tech as well as an exclusive sneak peak from his new incoming [EP] "Method to the Madness"… Dark, atmospheric & groove driven, Paddy Carroll (Unknown Concept) knows no bounds […]
[…]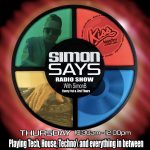 On this week's Simon Says show, we have LEKTRK playing a set from Dec-23-2021's Evolve party at Colour Club… Tracks in the set Alekat_Burmese Bender (Tomchilla & LEKTRK Remix) Tomchilla & LEKTRK – Space (is all you need) Phantom Undertow (Original Mix) TiM TASTE – Get Lost (Original Mix) LEKTRK – Devistar André Winter & […]
[…]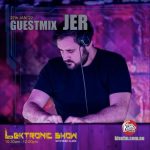 Progressive • Psychedelic • Dark • Melodic • Tech Our special guest for the first show of the year is Jer, bringing you a guestmix featuring Dark Melodic Tech… Jer has been a fixture of Brisbane dance music for over a decade. Beginning with a residency at the infamous Family Nightclub, he cut his […]
[…]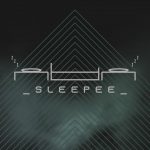 Progressive • Tech On this Thursday's LEKTRONIC show, Josh, AKA sleepee_ joins the show for a smooth progressive guestmix. Having only just started his journey into the music world, sleepee brings underground vibes with progressive mixing. Calling himself genre blind, his influences come from a wide range of genres, which he then portrays to […]
[…]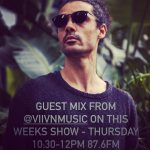 Tune in this Thursday 10:30-12pm to the ill-eagle dj's radio show on @kissfmaustralia as @viivnmusic takes control for a 1 hour deep tek set, not to be missed. Vivien first learnt to DJ on records, mainly to fill the blanks between the tracks he was listening to, which allowed him to create and record his […]
[…]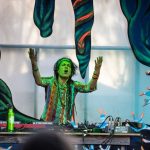 Blasting his way from steampunk hyperspace, Mickey Space is the finest purveyor of all that is funky and quirky. He dresses to impress and moves to groove, guaranteed to get your butt shaking and hips swinging!! The Oceanic Jack Sparrow, not one for complacency and with a penchant for taking risks, his shit's controversial, […]
[…]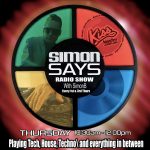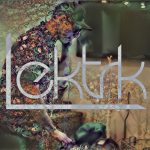 Mike heads up the LEKTRK collective, and is known for his live streams and love of all things Techno. Mike brings recent techno and prog releases to his show, giving you a first listen to new music coming from LEKTRK, as well as a bunch of special guests.. Mike's current influences include Victor Ruiz, Yellowheads, […]
[…]