FRICTION welcomes KARL PILBROW as he joins James Beetham for a chat and guest mix this Saturday at 9pm. Karl is no stranger to the Melbourne scene, recently working behind the scenes on Vapour Recordings relaunch, James has a chat to Karl about the labels relaunch and a chat about the infamous Wildwood podcast series that Karl co-runs.
*               *               *               *               *
KARL PILBROW
Karl Pilbrow's passion and appreciation for music has been a lifelong affair. Originally coming from New Zealand, he moved to Melbourne in early 2012.
In the years following Karl began to experience the outdoor festival culture the city is renowned for, he could not help but fall in love with electronic music. This new-found affection took him to all parts of the globe, intent on learning more about the outdoor music culture, the communities involved, and most importantly… the music.
Fast forward to today and you'll find one of the best exponents for Progressive House in Melbourne. Atmospheric, melodic, uplifting and groovy, Karl has dedicated himself to refining a sound that is true to himself and the music that inspires him.
In a career that only began three years ago Karl's meteoric rise already seen many highlights. These include playing sunset on Sunset at Rainbow Serpent 2019, playing after Nick Warren (UK), warming up for Roger Martinez (NED), numerous sets at Burning Man 2017 and 2019 , performances at Babylon Festival and a residency with Melbourne outfit Coco Poco Loco.
Karl is also an integral part of community events company Wildwood, not only as a resident DJ but as an event manager and curator for Wildwood Podcast Series. This has produced the perfect creative outlet for both his music and his love for festival culture.
*               *               *               *               *
Checkout KARL PILBROW's SoundCloud & Facebook below
*               *               *               *               *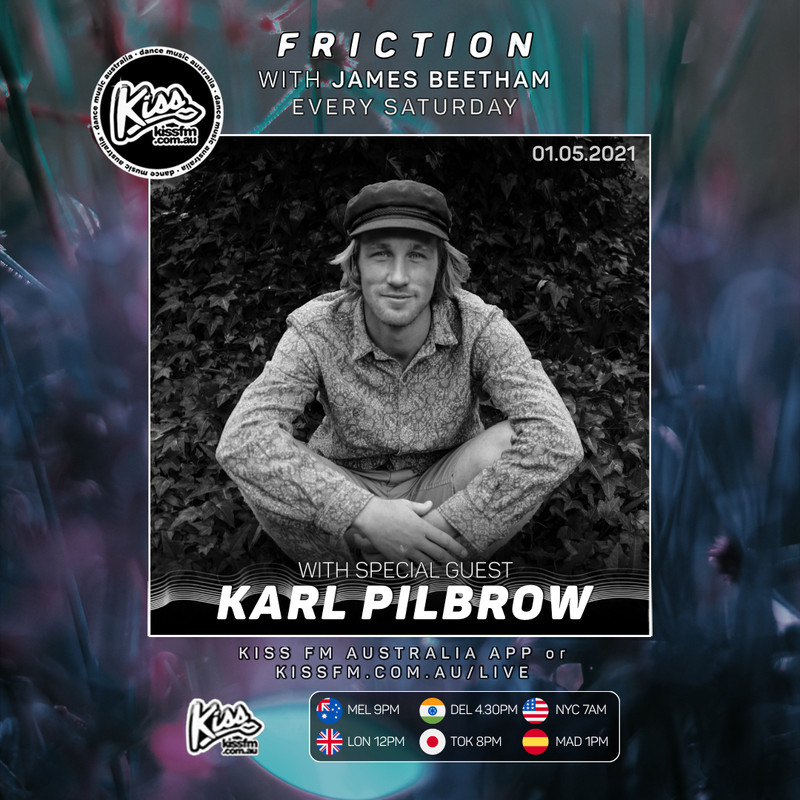 Remember to keep tuning into Friction every week as we welcome weekly guests up to the Friction waves.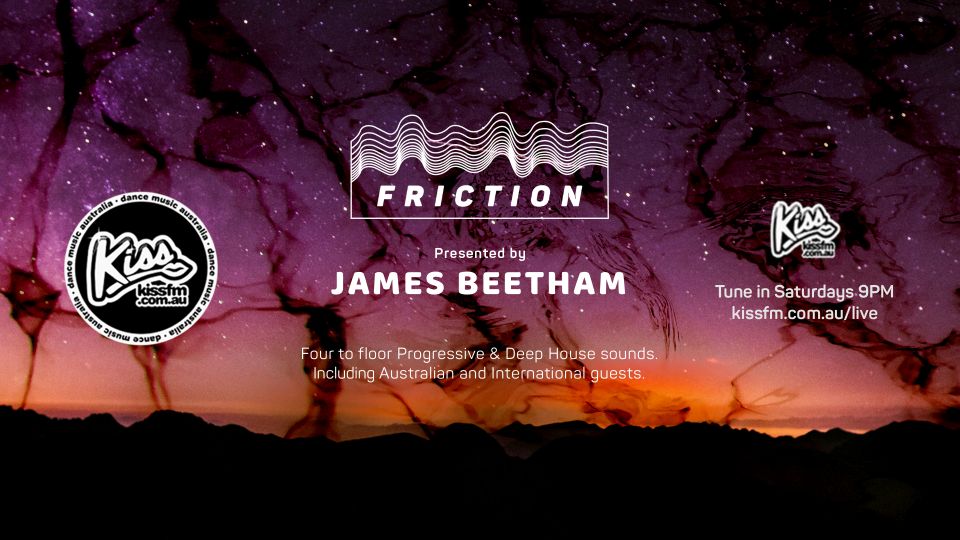 More Posts for Show: FRICTION