FRICTION welcomes ZAHA in for her exclusive debut Kiss FM set. Now based in Melbounre, Zaha has an eclectic taste that is sure to breathe light in her guestmix this Saturday.
 *               *               *               *               *
ZAHA BIOGRAPHY
ZAHA infuses frequencies with intention and love, taking you on a journey through high vibrations. Her sets host driving progressive basslines that are lathered in synths and dripping with emotion. She weaves melodic textures and opens portals of expansion that transcend the physical plane. ZAHA traverses a terrain of melodic, progressive, deep, euphoric, dark, groovy, ethereal, tribal- House and Techno.
ZAHA has supported international artists such as Tim Engelhardt, Budakid and Luka Sambe. Her travels have landed her at boutique festivals – Subsonic, NSW and Wildwood, VIC. She has given her heart to the Burning Seed community contributing to Mind Sub, Sunset Island and Bhima the Dragon theme camps.
*               *               *               *               *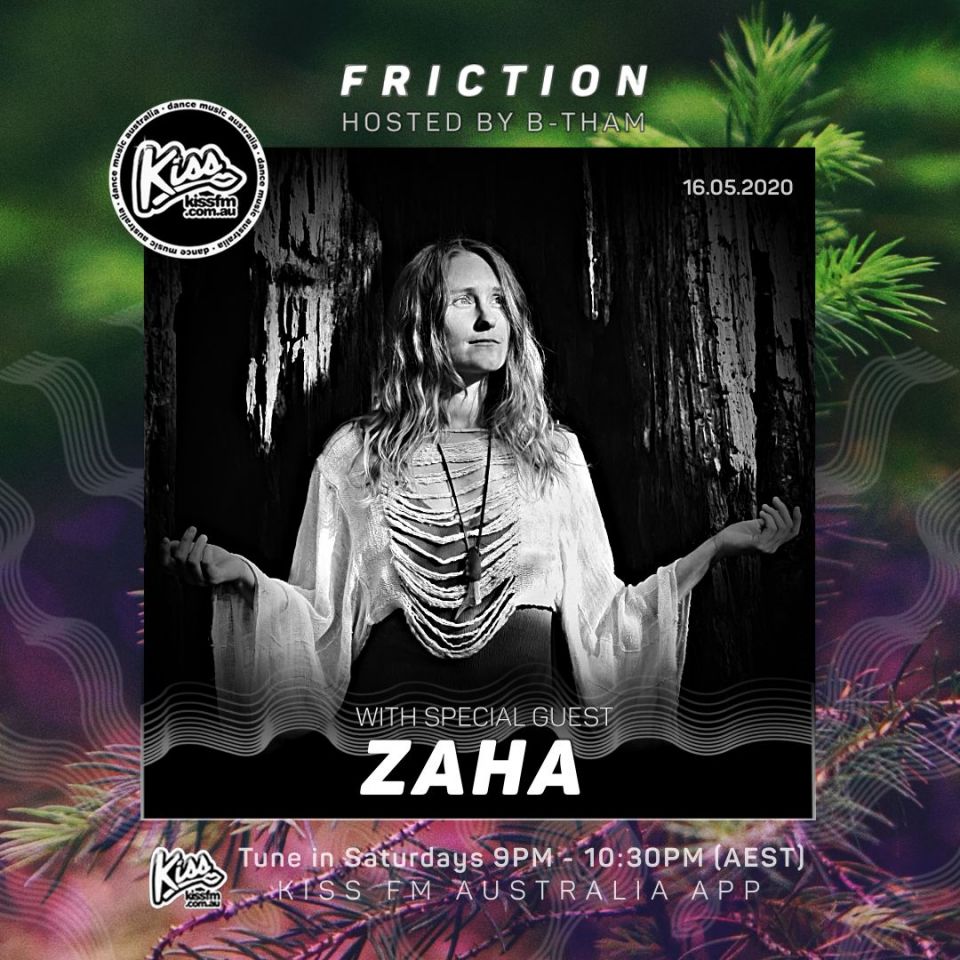 Remember to keep tuning into Friction every week as we welcome weekly guests up to the Friction waves.