FRICTION welcomes PARTYSHIRTS THOMPSON from Melbourne's eastern suburbs and well known party venue in the hills, SOOKI LOUNGE. Partyshirts has been making waves over the past 12 months having established Sooki lounge as a premium place to party in the fine city of Melbourne. Friction is keen to see what Alex brings to the show.
*               *               *               *               *
PARTYSHIRTS THOMPSON
(Sooki Lounge)
It began for Alexander "Partyshirts" Thompson one morning in his childhood while watching Play school on TV. He saw a lady playing cello and immediate musical desire was sparked and soon after he started playing. Alex's first exposure to electronic music was in high school; where he also took up an interest in playing the trumpet. For most of his high school career Alex kept a balance of both electronic music and classical, appreciating both for what they are and also for there crucial influence on his musical taste today. At the age of 17 Alex got his first set of decks and by the age of 18 he had already got experience in playing in the club. Soon after graduating he began bartending at Sooki Lounge in Belgrave where he also became a resident DJ. Until this point Alex's music taste had been more commercially based however after traveling to Europe and taking in the the music scene that it had to offer, he experienced a musical enlightenment and a turning point. He quickly fell in love with techno and house music and brought those vibes back with him to Melbourne. Shortly after arriving back, Alex started running house and techno gigs at Sooki Lounge. In May of 2016 he was offered the position to run a weekly club night at the venue. Sooki Saturdays was a huge milestone in Alex's career, as he went from not only being a DJ but also being a promoter of a club night. Having a weekly club night to play at shaped his sound into what it is today and keeps on growing and evolving just as Sooki Saturdays does. Look out for big things to come from both Partyshirts Thompson and Sooki Saturdays.
*               *               *               *               *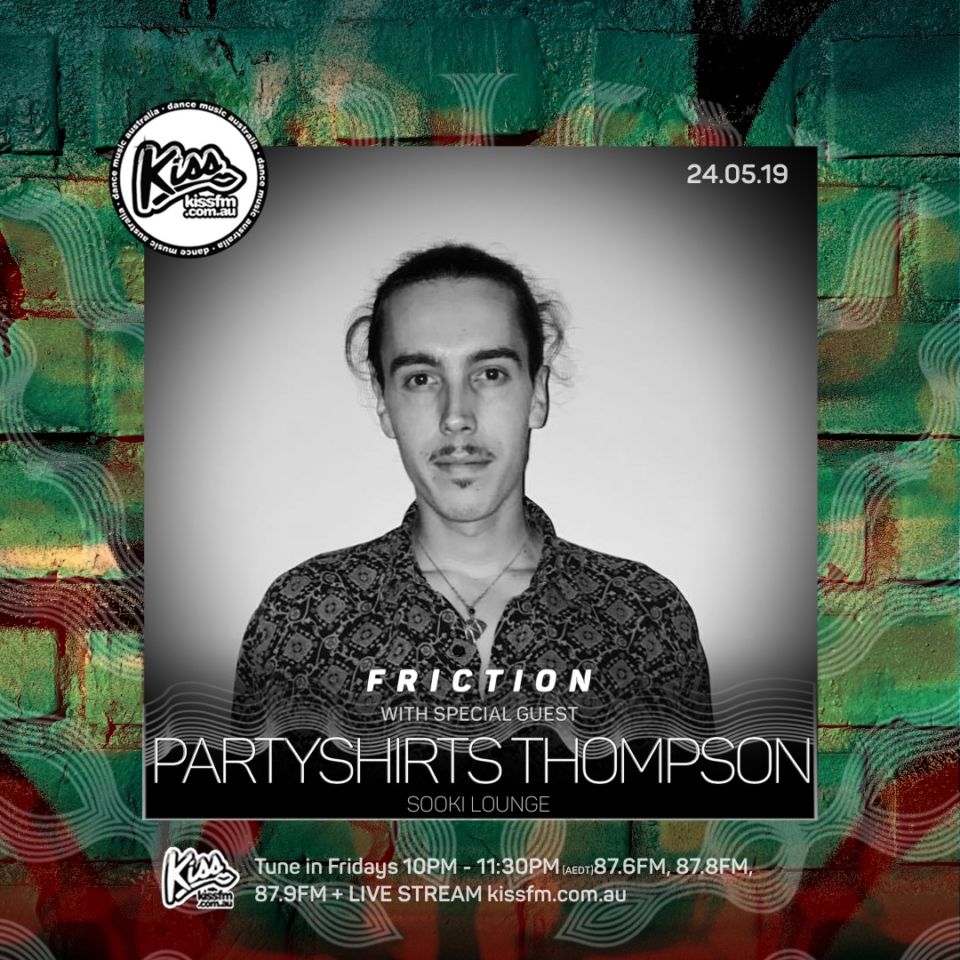 Remember to keep tuning into Friction every week as we welcome weekly guests up to the Friction waves.