SUMMER OF LOVE – FEMALE EXPOSURE SERIES.
Out of 99 weekly shows on KISS FM, only 8 feature WOMEN.
We hope in 2016 to encourage more Women with amazing taste in Dance Music to be on the Radio and help build their profiles [so important in such a male dominated industry] and basically KICK IT like these ladies already are each week on KISS.
LADY OF KISS:    JENNIFER LOVELESS
SHOW:                    WEATHERALL. TUEDAYS 3-4PM
This show is an exceptional example of eclectic, trippy, beautiful. KISS HQ loose the Tuesday Tension thanks to Miss Loveless. Weatherall is a Show for all music lovers. Slow down and smell the Roses.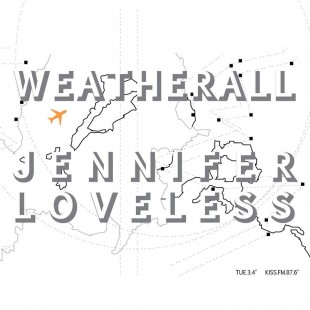 WEATHERALL is a weekly exploration of music from an array of electronic nooks and relative influences. Journeying through varieties of house, techno, orchestral, disco, and more.

With no specific emphasis on time, WEATHERALL keeps up with the new, the old, and everything in-between.

About Jennifer Loveless:

Raised by her respective homes: Toronto and Melbourne, Jennifer Loveless is a sucker for vocals, a shy one when it comes to dressing it up, and a general fan of the monochrome everything.


More Posts for Show: WEATHERALL