FRICTION welcomes CHRIS HALL to the Kiss FM airwaves. Chris Hall is on his way to being an established artists, with his own specific sound we are keen to hear what he delivers for the Friction Guest Mix.
*               *               *               *               *
CHRIS HALL
(Red Moon)
Originating from the lush lands of northern NSW, Melbourne based Dj Chris Hall found himself captivated by many soundscapes and influences throughout his musical journey. Specializing in progressive, hypnotic techno, Chris curates high energy sets with a deep psychedelic nature. As a Red Moon resident Chris has played to dance floors at festivals like Burning Seed and Babylon, and a wide range of prestigious venues throughout Melbourne, including My Aeon, Revolver Upstairs, New Guernica, Brown Alley, The Gasometer and many more. Within a year chris went from being a bedroom dj to supporting international acts such as Pig&Dan, Dnox, Nick Warren, DJ Lion, Traumer, Shibass &Teenage Mutants and shows no sign of slowing down.
*               *               *               *               *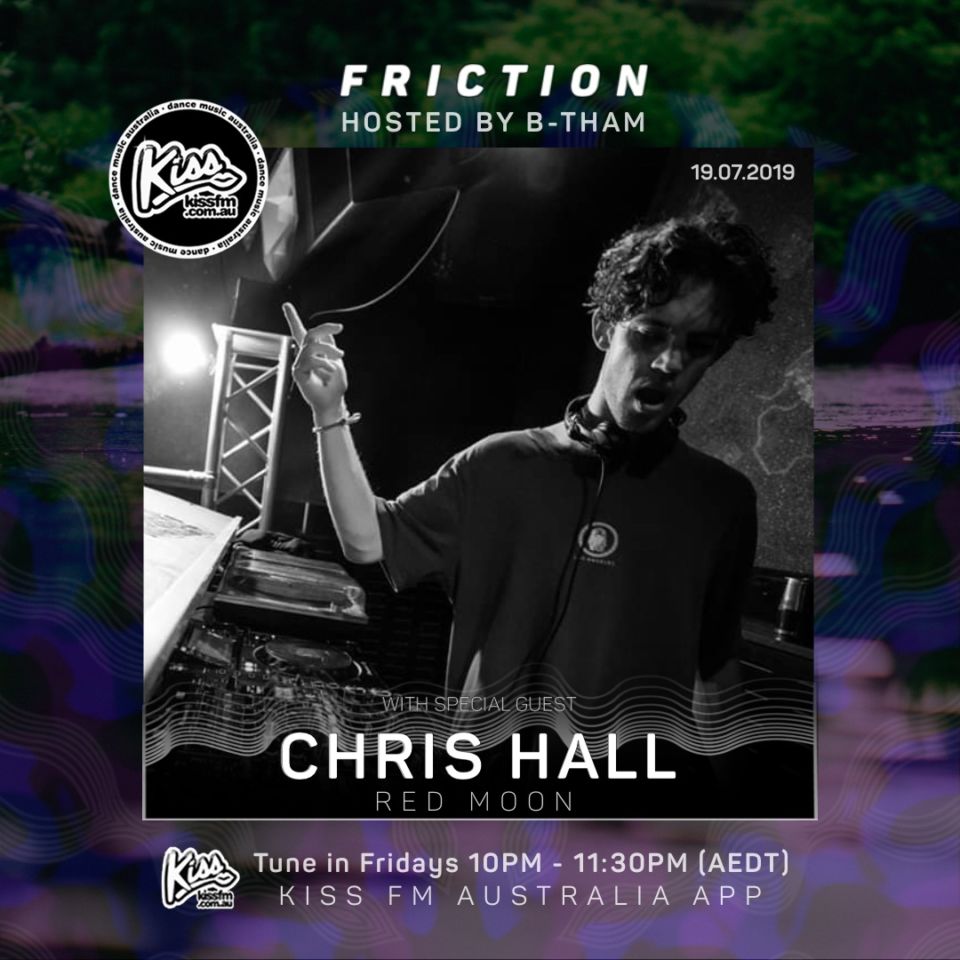 Remember to keep tuning into Friction every week as we welcome weekly guests up to the Friction waves.


More Posts for Show: FRICTION