Part of the Melbourne Documentary Film Festival – Vinyl Nation Co Director Christopher Boone speaks with Timmy about the resurgence of vinyl and its associated culture.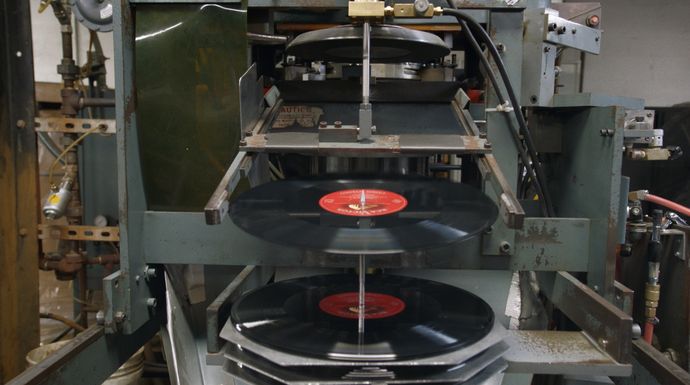 Vinyl Nation is a documentary dig into the resurgence of vinyl records, the diversification of vinyl fans, and the connective power of music.
The vinyl record renaissance over the past decade has brought new fans to a classic format and transformed our idea of a record collector: younger, both male and female, multicultural. This same revival has made buying music more expensive, benefited established bands over independent artists and muddled the question of whether vinyl actually sounds better than other formats.
Vinyl Nation digs into the crates of the record resurgence in search of truths set in deep wax: Has the return of vinyl made music fandom more inclusive or divided? What does vinyl say about our past here in the present? How has the second life of vinyl changed how we hear music and how we listen to each other?

LA Times: https://www.latimes.com/entertainment-arts/music/story/2020-04-17/record-stores-other-music-vinyl-nation-record-safari

"Smokler and Boone crisscross America in search of vinyl-guided mystics."

Film Threat (9/10 rating):

https://filmthreat.com/reviews/vinyl-nation/

"A lively, engaging affair…visually stimulating…exhaustively covers much of the record industry with keen interest. [Vinyl Nation] takes the macro to a personal level. That is quite a feat."

Houston Chronicle:

https://preview.houstonchronicle.com/music/more-than-the-music-matters-in-vinyl-nation-15505960

"The production of vinyl — both delicate and brutish — comes across better on film than any written story I've read"

"Like a well-produced song, Smokler and Boone layer their content carefully. Subtly they offer a compact history lesson on the format, a how-it's-made primer, and also a cultural study, emphasizing changes in the way vinyl enthusiasts are viewed"

"[R]ather than simply reveling in nostalgia, "Vinyl Nation" becomes a forward-looking story about connections: between artist, tradesperson, retailer and listener. And also between families, friends and strangers."

Detroit News:

https://www.detroitnews.com/story/entertainment/movies/2020/08/27/review-needle-finds-its-groove-engrossing-obsessive-vinyl-nation/5644817002/

"Like a really good record shop, "Vinyl Nation" is a one-stop shop for everything vinyl."

"It's a warm, inviting look at an industry that has improbably survived, and even grown, as much easier ways to listen to music have come into our lives. Fans are actually drawn to the inconvenience of it all, as well the tangible nature of vinyl. As so many things have become passive or have slipped away from us entirely, "Vinyl Nation" shows why sometimes you just want something to hold onto"


More Posts for Show: The Beautiful Drive