FRICTION welcomes WISER from RED MOON. Wiser is a bright up and comer in the Melbourne scene and already making waves with residencies across the city. Friction is keen to see what she brings to the Kiss studios for the first episode on Friday nights.
*               *               *               *               *
WISER
(Red Moon / Progression Sessions)
WISER spent her formative years exploring rave culture & the power of human expression. Filled with inspiration, she has since curated her eclectic underground influences, and manages to mix a wild array of deep dark techno, progressive synth and the occasional cheesy vocal to create her uniquely blended sets.
Since her explosive renegade debut in March 2018- she has spun tunes at My Aeon, Rubix, Brown Alley, New Guernica & Groundfloor; featured live on multiple guest mixes for KISS FM & TRNSMT, had the honour to perform alongside artists such as Dave Dinger, Spektre, KMLN, Phaxe, Grouch & many of her favourite locals.
Recently confirmed for some huge festivals over summer, WISER has fallen into the depths of music worship, and has a few tricks up her sleeve… expect the unexpected.
*               *               *               *               *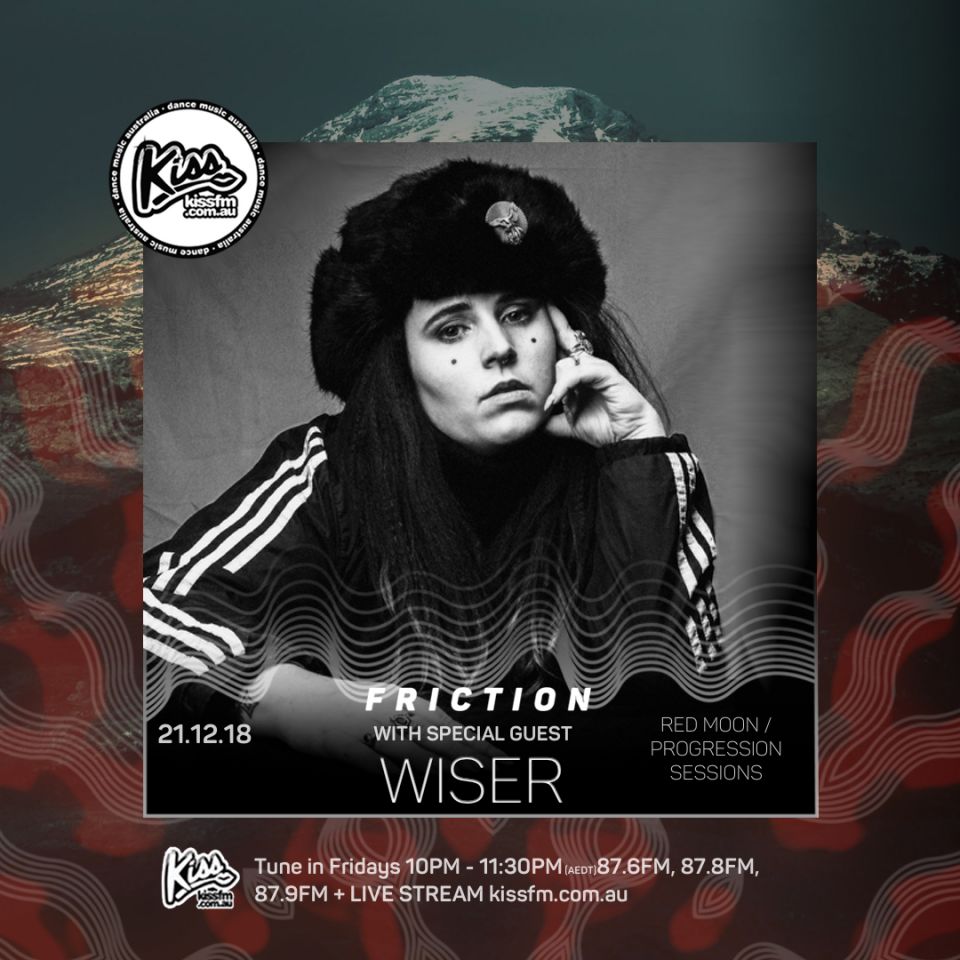 Remember to keep tuning into Friction every week as we welcome the following guests up to the Friction waves.