FRICTION welcomes TRANCEDUCER up to the Friction Guest Mix. Trent is an artist that throws his heart at the scene we all love so much. Friction is honoured to have such a talented artist on for a guestmix. B-tham catches up with him for a quick interview this Saturday at 9pm.
*               *               *               *               *
TRANCEDUCER BIOGRAPHY
Programmed with a deep musical passion, diligent drive and natural manner, Tranceducer is highly regarded throughout Australia's dance music industry. Tranceducer's dedication to share music that thoroughly fulfills and surprises has him regularly included on Queensland's biggest dance line-ups. Adaptable to any environment, Tranceducer regularly appears at the finest clubs and festivals and has held his own when supporting many international dance legends. As well as a constant gigging schedule, 2018 sees the conductor enter the studio to craft his own dance floor ammunition. This will see him armed and loaded to execute his primary function: converting musical energies into dance floor focused sets of House, tech house, techno, progressive, trance and psychedlia.
Trent, aka Tranceducer, grew up in Brisbane and has been active in the dance music scene since the early 90's. He started DJing at the age of 16 and quickly emerged into the local scene. Fast Forward to 2018, with over 20 years experience, Tranceducer has played from vinyl through to digital covering many styles including (but not limited to) trance, techno, psytrance, house, progressive, and hard-trance. This diverse range combined with Trent's adept abilities behind the decks have seen him play many favourable events (Future Music Festival, Stereosonic, Godskitchen, Creamfields, Gatecrasher, Liberate, Mayhem, Advent'Jah, Earthcore, Earth Frequency Festival, Rabbits Eat Lettuce, Bohemian Beatfreaks, Secret Sessions, Southern Oracle etc) and venues (Family, The Met, Capulet, Monastery, Planet, Empire and Barsoma amongst others).
In addition to this array of experience, Trent has also been involved in organising and promoting Lemon & Lime events with partner in crime Dan Burke as well as other events such as Elements, Secret Sessions, Ignition, Rubiks Cube and a string of other sponsored events via his other business – Virus Light & Sound.
The future is indeed a prospect waiting to be conquered for Tranceducer with many goals and dance floors yet to be faced.
*               *               *               *               *
* International artists (across many genres) Tranceducer has had the pleasure of supporting include:
Sebastian Leger, Spektre, Dubfire, Phil Kieran, Chris Liebing, Kazu Kimura, Stacy Pullen, SQL, Michael Woods, Jerome Isma Ae, Roger Shah, Richard Durand, Rank 1, Above and Beyond, Agnelli and Nelson, Blank and Jones, Jes, Tydi, Marlo, Sean Tyas, Simon Patterson, Sied Van Riel, Martin Roth, Antix, D-Sens, John '00' Fleming, Fatali, Nesono, M.I.K.E., John Askew, John O'Callaghan, Captain Tinrib, Yoji Biomehanika, Kevin Energy, Nick Sentience, James Lawson, Karim, Lab4
Checkout Traceducer's SoundCloud below
*               *               *               *               *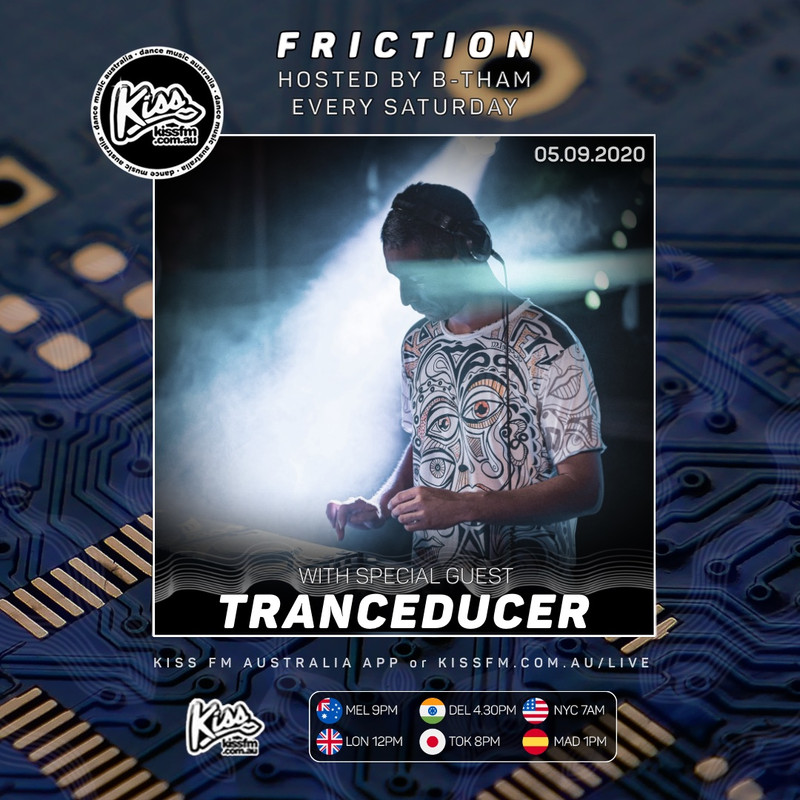 Remember to keep tuning into Friction every week as we welcome weekly guests up to the Friction waves.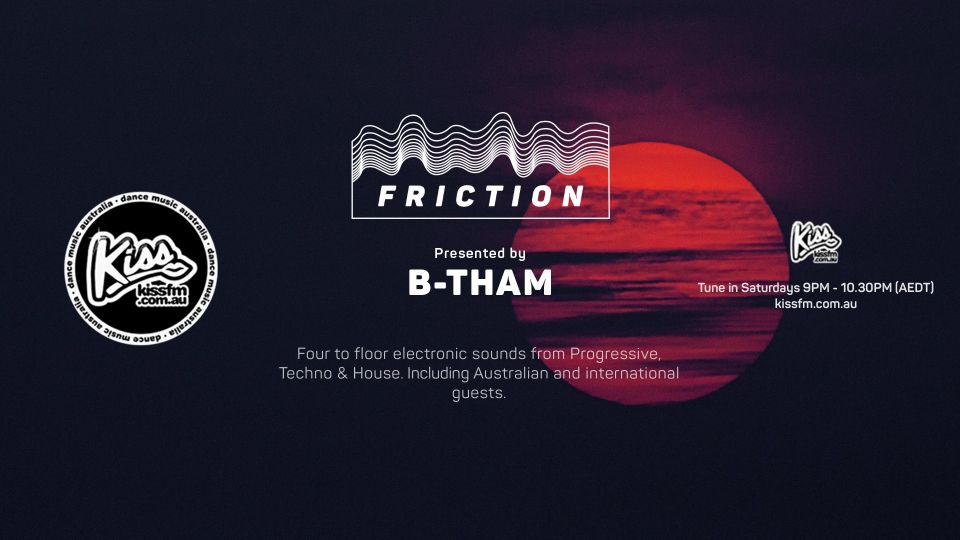 More Posts for Show: FRICTION