This week we welcome our good friends The Regulators, whose talent, drive and genuine passion for music and the Melbourne scene is beyond admirable. The Regulators are also part of the team behind The Sound Project, who have been making waves with their impressive bookings and events.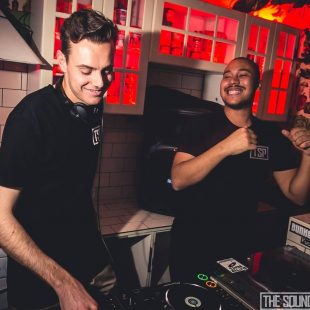 Nethanial (left) & Tawanda (right) performing at The Sound Project takeover at New Guernica
The Regulators are a Melbourne based DJ duo made up of Nethaniel Rochester & Tawanda M'zungu, who are just all about having a good time above everything else, hence the comical name. 
The pair first began their journey in 2016 by playing at their friend's house parties and private functions. Before long, the pair were drawn toward Melbourne's engrossing night club industry and each became completely obsessed with being a part of the local scene. Alongside other business partners, both members of The Regulators established The Sound Project, being a brand that creates unique underground house and techno parties in Melbourne and interstate.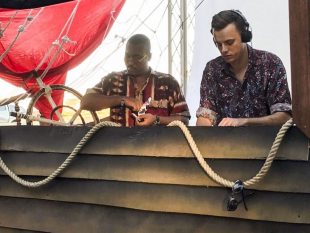 The Regulators consider themselves fortunate enough to play relatively regularly across a rang of Melbourne's iconic venues, they have supported international artists such as Pirupa, Dubfire and Apollonia and have brought their sound to the festival circuit, having performed at The Babylon Festival, Esoteric Festival and Circoloco Melbourne.
You will notice that The Regulators have a diverse sound as both members have an almost identical but broad taste for a spectrum of sound including melodic techno & prog, deep house, groovy house, funky disco and everything in-between. That being said, throughout their sets you can always expect to hear a balance between deep melodic groove and energising vocals.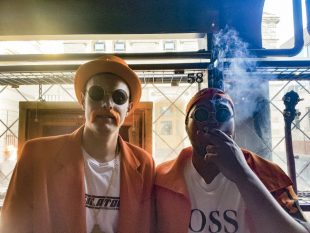 The Regulators see one of their most valuable qualities as each of their obsession to out-do each other with music discovery. This constant battle between the two drives them both to improve and also drives the energy in their performances. You can find out more about the duo and where to catch them playing next by jumping on their Facebook or Instagram page @theregulatorsdj. 
You can also find them on Soundcloud at:
Catch their interview and live set this Tuesday the 18th of September on Who Loves Radio from 6-7pm.