This week on Who Loves Radio we have a very special international interview and guest mix from an artist we have followed for quite some time, Philipp Kempnich.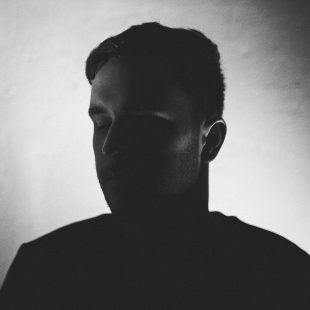 Warm bass lines. Spherical melodies. Biting synth's. These are the central components of Philipp Kempnich's unique sound. The Berlin based DJ varies between deep house and techhouse, between techno and progressive house.
This mirrors as well in his successful releases on Einmusika Recordings, Heinz Music, Steyoyoke or Click Records.
In his energetic sets he keeps a very close atmosphere to the crowd. It's no surprise that you can find him behind the decks of well-known festivals like "SonneMondSterne", "Feel" Festival or "Plötzlich am Meer". After the summer season, he plays at the leading clubs of the scene. Gigs at Sisyphos, Katerblau or Watergate are on the agenda. But also international gigs are no rarity anymore.
Beside his solo project as DJ and producer he is also inherent part of the Einmusika crew. One of Germany's best-known electronic music labels.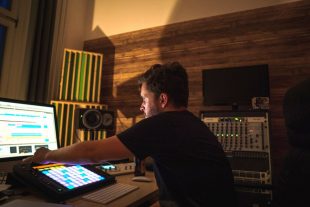 Philipp working in his studio in Berlin, Germany
Philipp took the time to do a mix for us as well as answer some questions as well.Hey Philipp, thanks for taking out your time. You are a Berlin based DJ and producer who at 27 has already achieved some very impressive milestones. 
This city can easily be described as the mecca of techno as it attracts so much artistic talent. What inspires your music in Berlin surrounded by so much talent and incredible music?
Hey! Berlin has always been a city for creative minds and alternative thinking people. I love that you can always discover new spots and parties.
Especially in summertime you can find random raves popping up somewhere in the woods and the police is quite calm and used to it.
Also at the festivals around Berlin you always hear new really unknown dj's who blow your mind.
When I'm back home, I can start freshly inspired working on new tracks.
For people who don't know you, you are also managing the record label Einmusika which is run by Samuel Kindermann alias Einmusik. 
That's a great achievement in the career of a musician and allows you to see the industry from another perspective. We were wondering how did this collaboration come about and how does managing such an influential label influence your djing and productions?
When I had my first release on Einmusika in 2015, I was still studying Audio Production and looking for an extra job to finance my study. That was the time when the label started getting bigger and they were looking for someone who can help out with some Photoshop and webdesign skills. So I took the opportunity and started working there.
It influences my djing and productions a lot cause I have access to new unreleased stuff that I can try out to see how it works. For my productions, Einmusik is a big influence. Not always musically but technically. I like to spend time with him in the studio and discuss mixing techniques or the latest gear.  Also listening to a big amount of demo tracks everyday is influencing me. By listening to so much diverse music you get a snapshot in time what's going on in the scene and in which direction everything is going.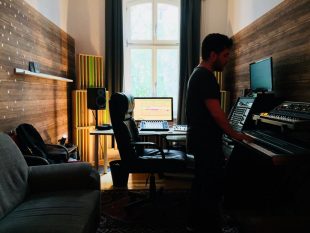 Your touring schedule is everything but short and apart from regular appearances in Berlin, Munich, Hamburg and Cologne you fly out to neighbouring countries as well. When you play at that many different venues and places what is important to you when 
you play a set? Do you want to create a journey, educate people with your sound or simply throw a sick party?
In the end you never know what to expect, so you need to be prepared for everything. Sometimes you just need to deliver and keep up the vibe. But other times, especially when you play longer sets, you can go beyond and try out new stuff. I really like the unexpected and to surprise not just the crowd but maybe myself as well a bit.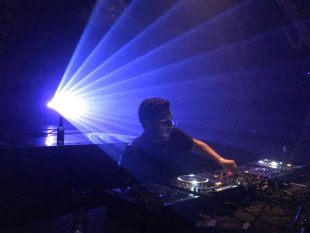 Performing in Hamburg at Prinzebar Docks for the Einmusika Showcase
You've put out productions on massive labels such as Einmusika, Steyoyoke, Ein2, Heinz as well as smaller labels such as recently Rebellion der Traeumer. Also, during your work you manage promos on a daily basis. How do you think house and techno has changed in the last decade and  what do you like and dislike about modern productions?
It feels a bit like a lot of people just want to release music to get more gigs or whatever and copy the Beatport top 10. But I think the idea of Techno was to create something futuristic and new – I'm missing this sometimes.
You are managed by the booking agency ledger line who manages an impressive list of heavy weight DJs. How did you benefit from this collaboration and do you believe having a booking agent is a necessary stepping stone to make it these days for an aspiring DJ?
I was in the lucky situation that Ledger Line helped me from the very beginning to build my career. But I don't think it's necessary to have a booking agency in order to make it. What really counts is the music and good music will find its way, also without a booking agency.
Your productions and djing allowed you to work with an extensive list of artists, promoters and venues and it seems that techno is now also getting more attention from a wider audience.
Do you think the scene or the industry has changed in the last 5 years, and if so, how?
Yes, more and more people discover electronic music. You see it by the amount of parties and festivals which are constantly growing and also the number of DJ's and producers. But I like to be part of such a big community because it is connecting people worldwide in a positive way and that's what it's about.
If you would have to pick one, what was your favourite party in 2018 and what can you tell us about it?
In spring last year, I was playing at a really old castle in Bavaria (Germany). It was just a beautiful setting to play at such a special venue.
For Australians who come to visit Germany – what is that they should not miss in your opinion?
My favourite club in Berlin is Sisyphos. Trust me and find out yourself  😉
And last but not least a few short questions:
Black or floral shirt?
Black
hip hop or rock?
Nu Metal
What's your guilty pleasure?
cheesy 80s and 90s Hit's
What's the track of 2018?
Gui Boratto – Overload
You can find Philipp Kempnich on Soundcloud at:
And you can catch his set this Tuesday the 9th of January from 6-7pm for Who Loves Radio on Kiss FM.