---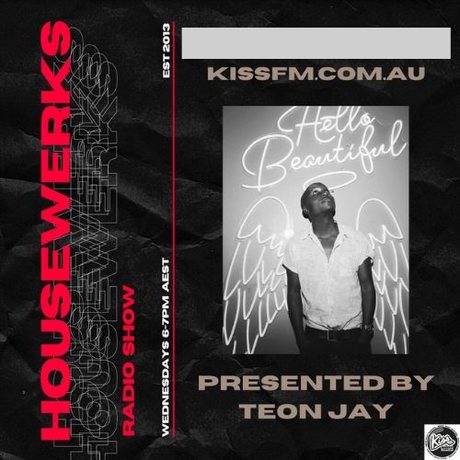 Show Times
Timezone
: AEST
[UTC+10]
About the Show
The HouseWerks show every Wednesday hosted by Teon Jay is the perfect way to celebrate the "hump" of the week. Featuring interviews, guest mixes, and of course a wide range of house music genres, the HouseWerks show lives up to its name. Tune in from 6 pm and get your midweek HouseWerkin' that you need to see you through to the weekend.
With over 25 years' experience as a Club DJ, nearly 20 as a Radio DJ, Teon Jay been at the forefront of showcasing new music globally. HouseWerks is a reflection of this with guest mixes from local and international DJs.
Please enjoy responsibly x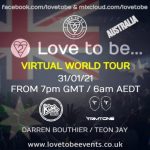 Kiss FM is proud to broadcast the weekly show LoveToBe (U.K.) Wednesdays 10pm which features DJs such as Tony Walker, David Penn, Lenny Fontana, David Morales, The Cube Guys, Trimtone, Marc Dennis, ATFC and more.
[…]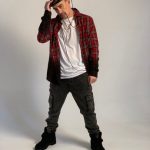 Josh James joins HouseWerks host Teon Jay in the Kiss FM studio for a chat and a special guest mix. Tune in from 6PM, Weds 20th Jan, to hear some banter and beats. Josh
[…]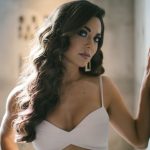 Dj Perri Lee joins Teon Jay for a special HouseWerks show next Wednesday (13.1.21) as they talk all things music before a special LIVE guest mix. Expect great chat and great tunes…see ya at 6
[…]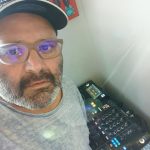 Relative newcomer Roger K joins Teon Jay for a chat and a mix. Expect bangers, grooves and classics!! DJ Biography for Roger K Roger enjoys mixing tracks with a 4×4 beat being house music
[…]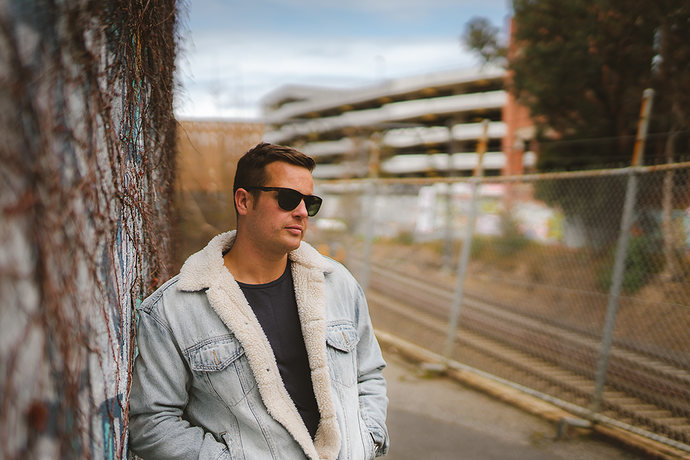 Melbourne staple, DJ Henton joins Teon Jay for a chat and a guest mix next Wednesday. Expect great music and banter galore!!! All live on the HouseWerks Show 6PM, Wednesday, 4th August. Artist Bio:
[…]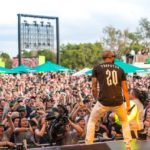 Rudimental performed at the Heineken Saturdays Stage at the 2017 Rolex Grand Prix on Saturday and what a show it was!!! After witnessing 3 time world champion Lewis Hamilton seal pole position for Sundays race
[…]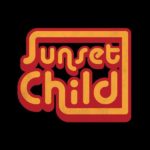 Like House?…….Just finished WORK?…….Wanna celebrate the Hump of the Week? Then the HouseWerks show, hosted by Teon Jay, is for you. This THURSDAY Teon Jay welcomes Sunset Child for a HouseWerks Special from 5PM. With years
[…]
[mixcloud undefined="undefined" undefined="undefined" width="700″ height="220″ cover="1″ mini="1″ light="1″ autoplay="1″ tracklist="1″ artwork="1″ iframe="true" ]https://www.mixcloud.com/djteonjay/kiss-fm-housewerks-show-2316/[/mixcloud] FacebookTweetPinGoogle+ShareLikeTotal
Listen back to the first EVER HouseWerks Disco Special Enjoy x[mixcloud undefined="undefined" undefined="undefined" width="700″ height="220″ cover="1″ mini="1″ light="1″ autoplay="1″ tracklist="1″ artwork="1″ iframe="true" ]https://www.mixcloud.com/djteonjay/housewerks-disco-special-24216/[/mixcloud] FacebookTweetPinGoogle+ShareLikeTotal
If you missed todays show here it is x [mixcloud undefined="undefined" undefined="undefined" width="700″ height="220″ cover="1″ mini="1″ light="1″ autoplay="1″ tracklist="1″ artwork="1″ iframe="true" ]https://www.mixcloud.com/djteonjay/kiss-fm-housewerks-show-17216/[/mixcloud] FacebookTweetPinGoogle+ShareLikeTotal
[mixcloud width="770″ height="220″ cover="1″ mini="1″ light="1″ autoplay="1″ tracklist="1″ artwork="1″ iframe="true" ]https://www.mixcloud.com/djteonjay/kiss-fm-housewerks-show-3216/[/mixcloud] FacebookTweetPinGoogle+ShareLikeTotal
[mixcloud width="770″ height="220″ cover="1″ mini="1″ light="1″ autoplay="1″ tracklist="1″ artwork="1″ iframe="true" ]https://www.mixcloud.com/djteonjay/classic-house-special-housewerks/[/mixcloud] FacebookTweetPinGoogle+ShareLikeTotal
[mixcloud width="770″ height="220″ cover="1″ mini="1″ light="1″ autoplay="1″ tracklist="1″ artwork="1″ iframe="true" ]https://www.mixcloud.com/djteonjay/deeafro-housewerks-special-2016/[/mixcloud] FacebookTweetPinGoogle+ShareLikeTotal
[mixcloud width="770″ height="220″ cover="1″ mini="1″ light="1″ autoplay="1″ tracklist="1″ artwork="1″ iframe="true" ]https://www.mixcloud.com/djteonjay/kiss-fm-housewerks-show-with-alma-danza-guest-mix/[/mixcloud] FacebookTweetPinGoogle+ShareLikeTotal
[mixcloud undefined="undefined" undefined="undefined" width="722″ height="400″ iframe="true" playlist="true" ]http://www.mixcloud.com/djteonjay/kiss-fm-housewerks-show-7514/[/mixcloud] FacebookTweetPinGoogle+ShareLikeTotal
[mixcloud undefined="undefined" undefined="undefined" width="722″ height="400″ iframe="true" playlist="true" ]http://www.mixcloud.com/djteonjay/kiss-fm-housewerks-show-30414/[/mixcloud] FacebookTweetPinGoogle+ShareLikeTotal
[mixcloud width="722″ height="400″ iframe="true" playlist="true" ]http://www.mixcloud.com/djteonjay/kiss-fm-housewerks-show-23414/[/mixcloud] FacebookTweetPinGoogle+ShareLikeTotal