FRICTION welcomes ALICE CAMPBELL from EDGE BOOKINGS. Alice Campbell is a fresh face to the DJ community in Melbourne, yet definitely no stranger to the dancefloor. Alice's knowledge of good music and what gets a crowd going is her strong point and we here at Kiss are keen to see what sounds she selects for her guest mix and have a chat about what she is up to in the production world.
*               *               *               *               *
ALICE CAMPBELL
(Edge Bookings)
Since her debut in May 2018, Alice Campbell has been heating up dancefloors all over Melbourne with carefully crafted sets that are melodic, emotive and full of energy.
As a student at SAE studying audio engineering, she is far from being 'just another DJ" on the scene. Drawing inspiration from artist's such as Atish, way out west, how, Oliver Schories, jan oberlaender, and an array of local DJs and producers, she is already producing original tracks and is even laying down her own vocals.
Her passion and dedication to her craft has earnt her gigs at some of Melbourne's most respected venues, including My Aeon, Killing Time and Sooki. Fresh from her first international gig in New Caledonia where she played District Nightclub and Bodega Del Mar, this is girl is fired up and is quickly becoming a superstar in the making.
*               *               *               *               *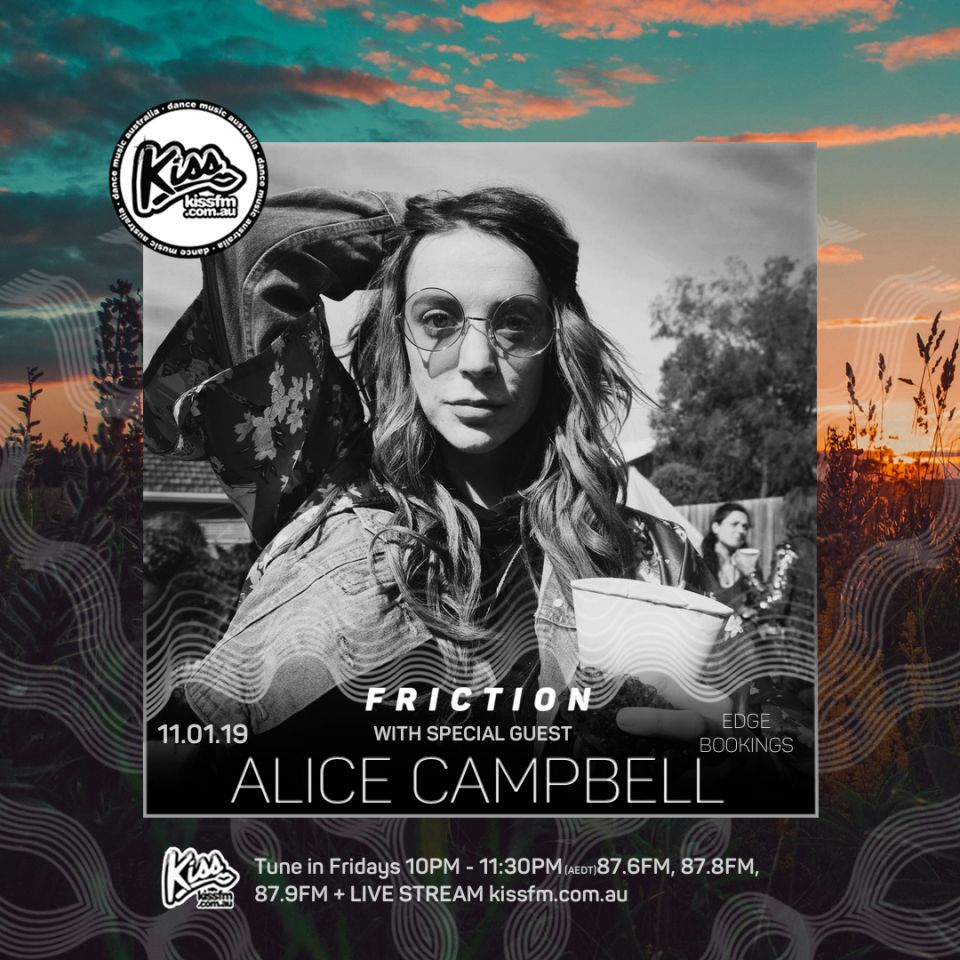 Remember to keep tuning into Friction every week as we welcome the following guests up to the Friction waves.