FRICTION welcomes Sydney artist DAVE STUART. Dave is renowned to a refined eclectic taste that has no typical genre definition, he is one of those artists that searches for the best of all music to create something unique in all of his performances. Dave has ran parties around Sydney and toured some of the most unique acts the world has to offer under his brand Something Else, which naturally also amalgamated into Something Else Records, a record store set in Sydney's suburb Newtown, which is the freshest in underground sounds from all streams, and is another reason why Dave always has his finger on the pulse. Friction is stoked to have the master provide us with a mix of tunes all harvested from his own Sydney record store.
*               *               *               *               *
DAVE STUART
(Something Else)
I'm a simple person with simple pleasures, I DJ because I love electronic music and love sharing tracks from producers I absolutely adore to people on the dance floor…I live for those dark small rooms with hefty sound systems, I live for those moments when I put on a track that means something special to me, then look into the crowd and see someone with their eyes closed and lost in that moment with the music……that to me is what DJing is about, and in part some of the reason I've also run events, touring and even a club.
The music I play is the music I love, pure & simple, I play from the heart…I strive to find the most beautiful deep melodic house & techno for my DJ sets, sometimes driving, sometimes deep & dubby and always not limiting myself to one style or genre. Within Sydney I have built a reputation of always playing on point and reading the crowd perfectly, this is shown in the journey I try to achieve in my DJ sets & podcasts.
As well as DJing, I am responsible for the music policy & international artist bookings at my club night SOMETHING ELSE Sydney. Acts that have played for us have included; Vril (Delsin / Giegling) Patrice Scott (Sistrum), DJ DEEP (Deeply Rooted / Fr), Norman Nodge (Ostgut Ton), Answer Code Request, Nick HÖPPNER, Ø [Phase], Kölsch (Kompkt), Jerome Sydenham (Ibadam Records / US), Marcus Worgull (Innervisions), Jacob Korn (Uncanny Valley).
Over the past years have regularly Dj'ed around Europe including gigs at; Tresor/Globus, Salon Zur Wilden Renate, Secktor – Dresden, Echogarden – Austria, MOXXOM Festival, Golden Gate, Chalet and Griessmuehle.
*               *               *               *               *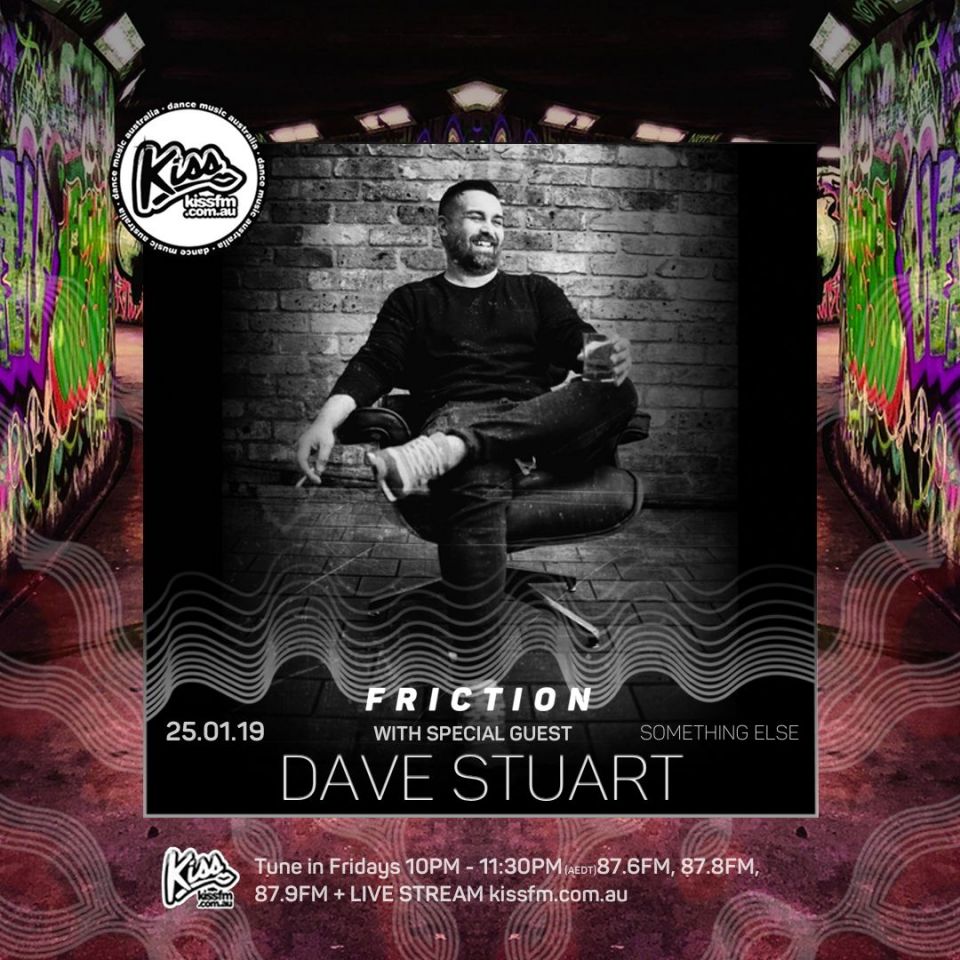 Remember to keep tuning into Friction every week as we welcome weekly guests up to the Friction waves.