FRICTION welcomes one of Melbourne's chiefs of the scene, Mr. Anthony Pappa. Anthony is a true fire that burns at the soul of Melbourne's scene, endlessly supporting people across the globe through the lockdowns with his streams and recently having performed at the Return to Rio launch party in Sydney. James Beetham chats with Anthony this Saturday on Friction at 9pm.
*               *               *               *               *
ANTHONY PAPPA
Long renowned for his passion, dedication & flawless mixing and marathon DJ sets, and having just been voted 75th of all time best DJ of in the world by Dash Berlin World, Anthony Pappa's unique trademark defining "track selection, journey build, & precision mixing skills" coupled with his overall way of making things just pop has seen him become one of Australia's most successful DJ exports. 

Originally from Melbourne, Anthony's DJ career began at the age of 15 where he won the DMC mixing championship. At the age of 20, due frustrated at being halfway around the world from where the music he loved was happening, he moved to the UK's capital, London, to follow his passion & love of music & Djing. The move was not in vain as it wasn't long before his talents were picked up by a core group of the UK's biggest DJ's who together & forged a strong squad of players that would shape the sounds that have been constantly evolving and always pushing the boundaries over the last two decades and will continue to do so for many years to come by Anthony & others alike. 

To date, having a history of 35 years within the electronic music industry (clubs, festivals, parties) and having world renowned Origin Agency and Poster Child Agentyby Anthony's side, he has forged constant touring & success throughout South America, Mexico, Europe & Australia. With various tours seeing him, in one year, having a touring schedule including just over 100 performances at various clubs and festivals over the globe he never disappoints his fans. 

Alongside DJing & continuing to build a reputation for his un-parallel mixing skills, set programming plus the ability to adapt to whatever club environment he finds himself in, Production was & is still is key to Anthony's success. His use of musical knowledge of chord structures and melodic phrasing to make sure everything is mixed in key is evident in every track he seamlessly blends / mixes together.  

Key tracks produced include: with high profile releases including his massive collaboration with King Unique called "Vamoosh" released on Bedrock and long time classic Freefall "Skydive" on Stress Records which was UK/European number 1 hit single in the charts. 

With numerous club anthem singles, remixes plus 6 mix compilations (2 at 200,000 + in sales) he has been released on labels including Sony/BMG, Platipus Records, System Recordings, EQ (Grey), Darkbeat Recordings 'Darkbeat 10th Anniversary Collection' and most notably on Boxed Global Underground Nubreed series. 

Mixed compilations for Renaissance and was the first DJ to be selected for the Global Underground Nu Breed series which saw him, play over 70 cities around the world and amass sales of over 50,000 copies of the release. Anthony has also done mixes for the cover mount CD for DJ Mag's coveted Top 100 DJ's edition receiving high praise from all the big hitters and industry professionals alike. 


*               *               *               *               *
Checkout ANTHONY PAPPA's SoundCloud & Facebook below
*               *               *               *               *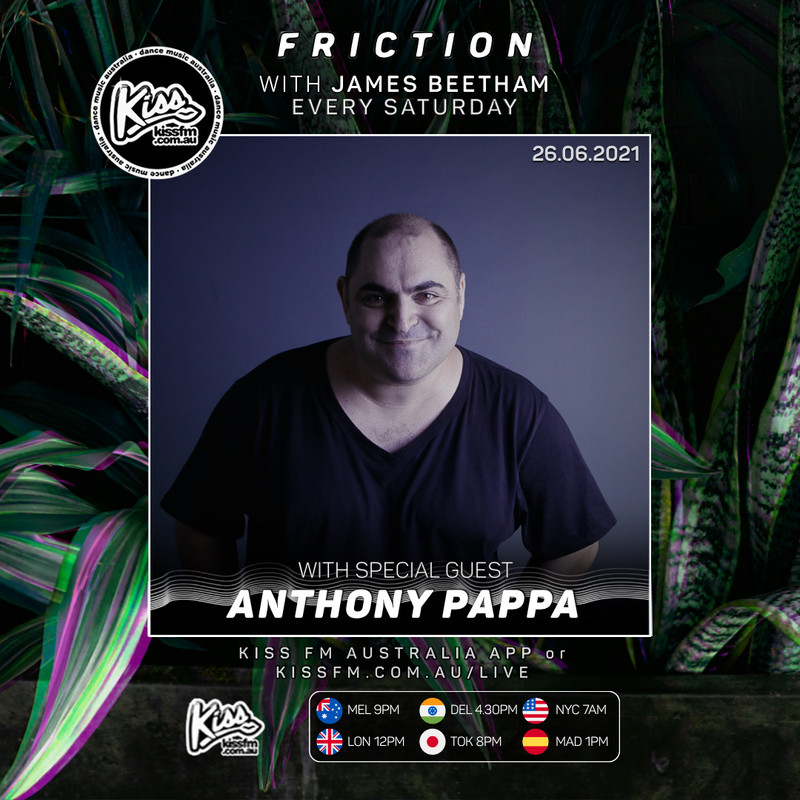 Remember to keep tuning into Friction every week as we welcome weekly guests up to the Friction waves.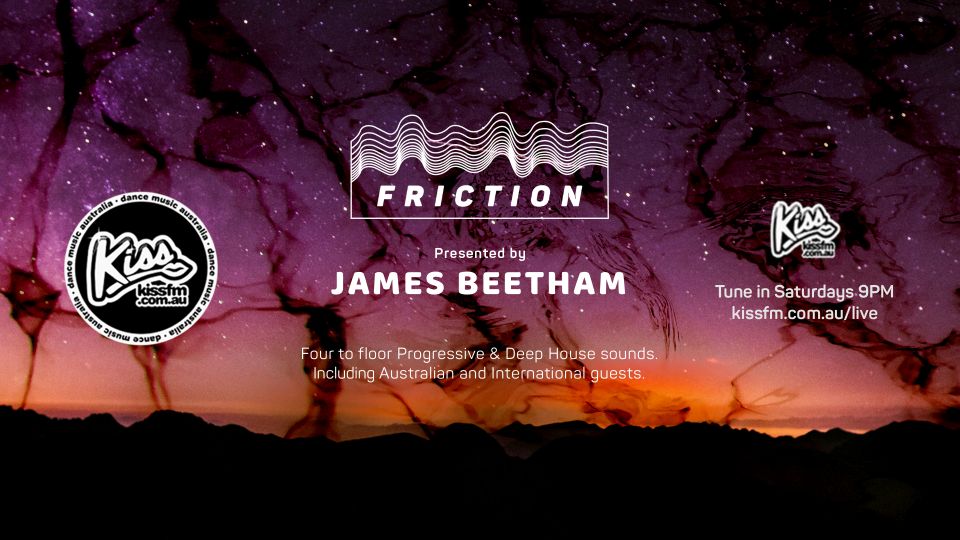 More Posts for Show: FRICTION