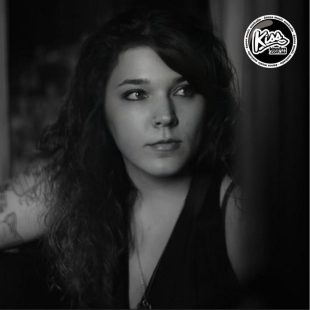 Show Times
Not Currently Scheduled.
About the Show
"The hellfire queen of gutter techno", "Music for darkside degenerates." – Joe Giuliano, Buzzbands LA
The name "Crescendoll" means more than what it seems on the surface – it describes a charming music maker, a musical conduit comprehensively educated in music and technical production, and stylistically influenced by a wide array of dark and melodic electronic sounds. Crescendoll has been a lifelong music enthusiast and an artist and producer of electronic music since 2010, delivering her music all across not only the California west-coast, but across North America and overseas. Crescendoll is a founder and a label boss for LA dark Techno / Minimal / Psytech label Shadow Wulf, and an alpha and producer with sister label Wulfpack, both among which her talents and efforts shine the brightest. After a defining EP release on Archon Records in 2019 and memorable performances at legendary underground desert gatherings around California, Crescendoll gained well-earned momentum. 2020-2022 has so far produced 17 releases on German labels Evil Flow., Plazma, and Jaw Dropping Recordings, as well as Belgium label POINTZERO Recs, Canadian label AlpaKa MuziK,  Isralean label Jaira Records, and her own labels Shadow Wulf and Wulfpack—and has seen her collaborating with artists such as Peter Groskreutz, Egomorph, Tomchilla, I Speak Machine, Ian Cris, TiM TASTE, Adriana Ray, Myad, Solarpunk, Fallen One, Dylan Andrew, Memo Rex, and more. Her solo 2 track EP Doppelganger on AlpaKa MuziK charted for nearly 20 days and hit global and top 10 charts in Techno (Peak Time), and her recent "Chasing Rabbits" solo EP on Shadow Wulf climbed to #3 in the same category. Releases on Subios, Alula Tunes, Frisson Recs, and Rubik's Recordings are currently in the works, as well as three separate international tours in 2022 that will deliver her sounds to Europe, Australia, and Mexico. No matter the destination, she brings her unique blend of techno to the table with her signature grimey darkness, deep desert minimal, growling gutter grooves, and psychedelic progressions. These elements make up that special Crescendoll sound that immerses you completely in spellbinding eerie melodies and charging rhythms – a unique blend of sonic voodoo that will undoubtedly take you on a resonant musical journey like no other.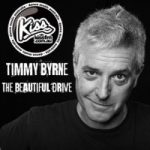 Timmy Byrne has over 30 years DJ experience. From his early days as resident DJ at seminal Melbourne club The Underground to residencies at Redhead, Saratoga and numerous other clubs and festivals including The Big Day Out, Summadayze and Kiss My Grass, Tim has helped pioneer Australia's dance music industry. With an extensive vinyl and […]
[…]