FRICTION welcomes DJ /Producer CAIN from Brisbane on for his debut Friction guestmix. Cain is a stable in the Brisbane scene and has signed to some great labels. Check out his guest mix on Friction this Saturday at 9pm.
*               *               *               *               *
CAIN
Tucked away on the Sunshine Coast, an electronic musicdynamite is brewing. For CAIN, music of the progressive, deep and melodic house circles are a way of life and a way of the future for him. At the raw age of 21, the decks have played an integral role in his passion for music and giving him an energetic stance in the studio set for fire. As a fresh leader in his generation, his musical maturity sets sights in stone, encompassing a Jeremy Olander come JOOF sound in his stride.
Keeping a tight lid on his studio, Cains' upcoming music is unearthed and ready to say hi to the Australian dance music industry alongside iconic peers making moves on the inaugural charts. His Signature sounds are serious club beats on the ear and the dance floor.
CAIN has got this electronic music game nailed and isn't holding back for a second. With his musical productionprogressing quickly and recent releases on record labels; Armada and Recovery Collective.
Production aside, CAINs' DJing has seen many heights as he has held an amazing spot at the BPM music festival in Portugal and boutique Australian festivals such as Rabbits Eat Lettuce and Elements. As well as supporting some of the biggest names in deep progressive music, playing alongside Yotto, 16 BL and Grum just to name a few. It is time to tune in because CAIN is soon to be on your musical map.
Checkout CAIN's SoundCloud & Facebook below
*               *               *               *               *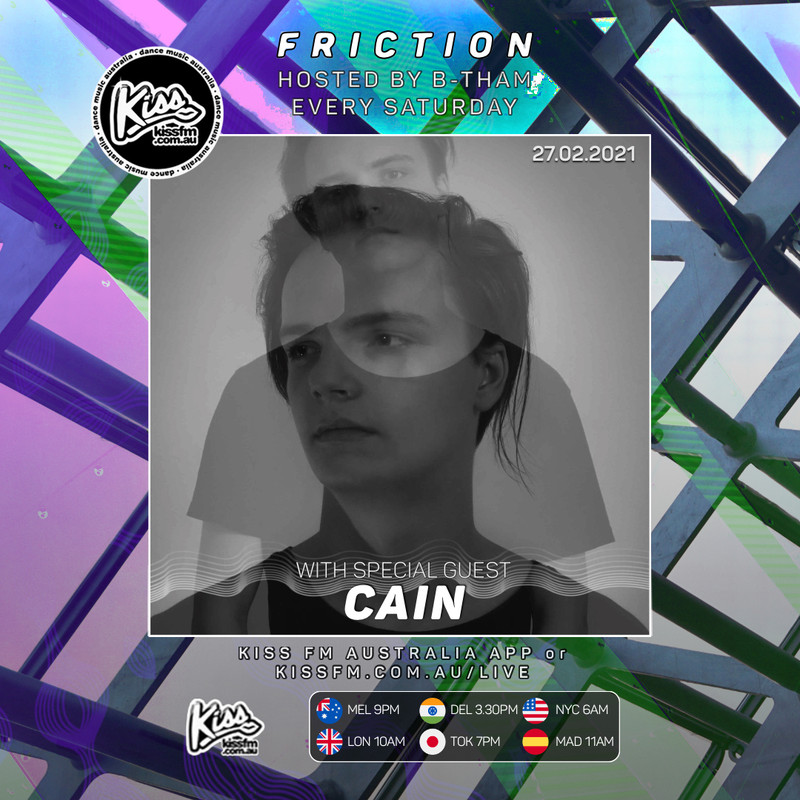 Remember to keep tuning into Friction every week as we welcome weekly guests up to the Friction waves.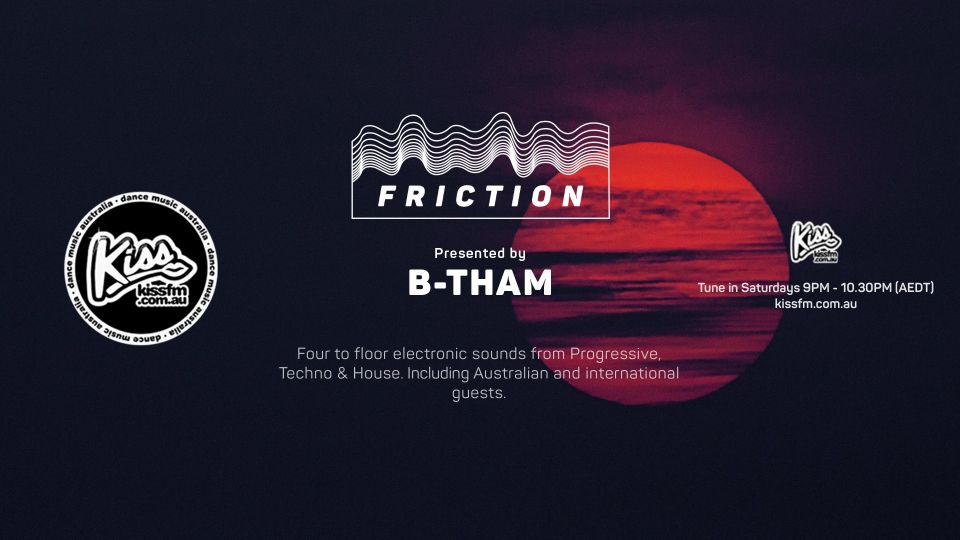 More Posts for Show: FRICTION