How do you plan to taking out the year? I'm sure there are many plans in place, but if you aren't sure what to do in the lead up to all the Christmas celebrations, well then, here is one for you!
Suckmusic is throwing wrap up party! Leading this great night is Reece Hart, for the release of his EP 'What I'm Saying'.
On the 23rd December you will see the likes of Reece Hart, Doakes, Louise Emile, Pete Large and Sophia Sin on the stage from 12am, at Revolver Upstairs.
Who is Reece Hart? He is a Melbourne producer. Who has been working away diligently, learning his craft, to bring us tracks that are infused with thick house/tech house goodness, which our souls need!
If you haven't already checked out his debut 2-track EP, 'What I'm Saying', it is one not to skim over, can say, it does not disappoint! With low rolling groove, tight percussion, it gets the head-nod of approval!!
Tune into #LIKETHAT from 6pm, Thursday 22nd, as Beth Grace will chat with Reece Hart about what went into his EP, and get us pumped for Friday!
Reece Hart Socials -> Facebook
Stream/ Download EP -> Beatport | Soundcloud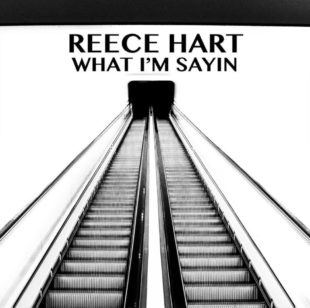 More Posts for Show: Like That