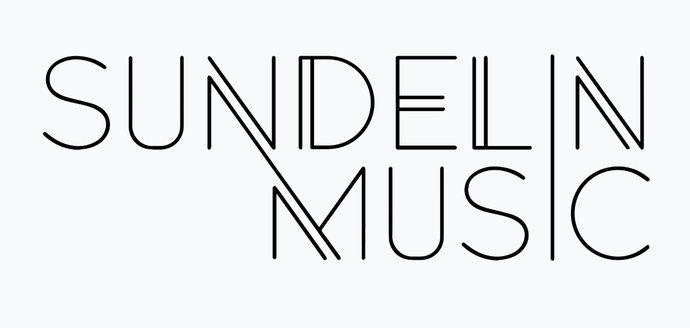 With an expansive arsenal of skills that range from interviews and article writing, DJ performances, organization and hosting of nightclub events and parties, all the way to her work and contribution to several key techno collectives in Melbourne – Sundelin remains one of the busiest and most expressive creative tour-de-force's to appear within the city's electronic music scene in the last few years.
Sundelin is the alias of Sandra Sundelin, a Swedish-born, Melbourne-based electronic artist, writer, event host, and DJ, whose stylistic focus lies within the genres of heavily groovy techno, tech house, and minimal. Over the course of her incredibly active and distinguished DJ career, she has managed to grow and evolve her soulful yet tough musical style into one that is replete with chugging and pulsating basslines, dark and heavy tech influences, infectious shifting rhythms, and upbeat fun melodies.
One of the major creative outlets for Sandra so far has her contributions and co-management of the rapidly growing international online music blogging website, Whono's Music, which she has used as a platform to write about new music, events, and artists that she finds highly influential or inspirational. Officially joining the site towards the end of 2013, she now retains the official title of Melbourne Director and permanent staff author, and during her tenure has interviewed a range of local and international artists such as AFFKT, Olivier Giacomotto, Marco Resman, Alex Niggeman, and Edu Imbernon.
The latter half of 2015 saw the launch of Sundelin's newest creative project; a nightclub event hosting brand and musical collective called 'Kontrast', which she now co-runs with her close friend Caspian. The primary focus of the collective is to blend together visual imprints alongside unique, expressive and fresh sounding electronica and techno music, and, to deliver a nightclub experience that reaches beyond the primary visceral senses – imbuing a modern, interesting vibe to dancefloors all across Melbourne's finest underground club scenes.
Since its initial inception, Kontrast has run numerous successful club nights at venues like OneSixOne, Revolver Upstairs, New Guernica, Brown Alley, Platform One, and My Aeon; and have hosted a variety of international artists such as Cleric, Randomer, as well as Fuse record label artists – Seb Zito, Enzo Siragusa, and Rich NXT.
Outside of these club events, Kontrast collective has showcased a wide variety of high-calibre local talents within Melbourne via their Mini-Mix podcast series – and more recently, a live podcast series. So far, the Mini-Mix series has featured artists such as: Adrian Bell, Mike Callander, Audio Bits, C:1, Edward Richards, Malou, Chiara Kickdrum, Craig McWhinney, DJ Kiti, and many more.
A year later, in 2016, she launched a weekly event series called 'Vamos the After Party' (also known Vamos Sundays) – taking place late night in the heart of Melbourne's CBD in venues like Boney, New Guernica, and Revolver Upstairs – which saw the likes of Oliver Schories, Misstress Barbara, Tornado Wallace, John Collins, Christian Vance, Sleep D and Marcelo Cura as headlining acts, and supported by a broad selection of local DJ's in support.
During 2015, Sundelin joined the team at 'Stable Music' – one of Melbourne's more popular and long running techno collectives and event promoters. In July of that same year, she became one of the original co-founders of the TRNSMT.tv show called 'Node' – which was primarily the creation of fellow techno artist and close friend Andre Jones (SFBM), where she made reoccurring appearances on various past shows and helped to guide the transformation from a simple TRNSMT show into fully fledged techno collective. She also took on the role of promoter and staff coordinator between 2016- 2017, for the Melbourne outlet of international annual electronic music event series, Piknic Electronik, a weekly Sunday series that is held every summer and located close to Southbank, in the city's main business district.
Ever since arriving in Melbourne some many years ago, Sundelin has been racking up an impressive list of the city's most iconic hotspots to her name, with previous performances at My Aeon, New Guernica, Lounge, Killing Time Bar, The Carlton, Brown Alley, and the Railway hotel. She has also played at other clubs like Sankeys, Tusk Bar, and Circus in Tokyo, Japan; as well as currently maintaining a Friday residency at Prahran's 'Revolver upstairs' – voted the No#1 nightclub in Melbourne by a Resident Advisor poll – and another one for Stable Music's popular 'Summer Series' event.
Outside of the regular club nights and residencies, Sandra has DJed at larger events such as the very popular annual series 'Piknic Electronik' (Melbourne), which has outlets worldwide, as well as for the 'Tell No Tales' series. In the past couple of years she has seen action throughout a variety of Australian outdoor music festivals and bush doofs, including Maitreya Festival (2013), Earthcore (2015 & 2016), Rainbow Serpent (2016), Beyond the Valley (2017), Esoteric Festival (2018) – as well as the brand new Babylon Festival in 2017 and 2018.
During the months of October and November of 2016, she embarked on a tour of Tokyo, Japan – with the highlight of the trip being her guest appearance on the long-running and widely renown DJ platform Dommune. As Japan's equivalent to the more popularly known online streaming/event series Boiler Room, Sandra performed a deep, hypnotic and atmospheric techno DJ set for the Dommune site.
Throughout her rapidly expanding and busy musical career, Sandra has played an integral part in a great number of events and club nights, and along the way, performed DJ sets in the company of numerous heavyweight international artists. Some of the acts she has played in support of include: KiNK, Victor Ruiz, Bloody Mary (back to back), Spencer Parker, Jay Lumen, DJ Tennis, DJ Deep, Randomer, Stimming, Robert Babicz, MOSCA, Ben Pearce, Roman Poncet/Traumer, and many more.
Over the course of the rest of the year, Sundelin aims to work on improving her music production – honing both her individualistic style and technical skills – with an aim to releasing some original compositions at the end of 2018. Up until recently, she has been crafting her unique style of electronica and techno within the Digital Audio Workstation – Ableton Live 9. However, the hardware arena of her studio has been slowly and steadily growing with her setup now incorporating a Push 2, Novation LaunchPad and LaunchKey MIDI controller, a Moog Minitaur bass synthesizer, a Tascam Field Recorder, and a Tanzbar Lite drum machine. By combining her existing knowledge of 'in-the-box' style track production alongside hardware synthesis and drum machine pattern recordings; Sundelin has her eyes fully set on her first debut EP release sometime this year.