FRICTION welcomes MONTANA from DOESN'T MATTER. Montana has been cementing herself as one of Melbourne go to for Deep and Progressive sounds. Be sure to catch her when she comes into the Kiss studios.
*               *               *               *               *
MONTANA
(Doesn't Matter)
Montana has had a love for dance music and outdoor festivals since the beginning. From attending her first festival at 16 (Rainbow Serpent Festival 2008) she knew back then music was going to play a huge role in her life.
Montana spent years crafting her sound from experiences on the dancefloor, she knew from the things she'd heard and been a part of that she had to make the move to behind the decks. In 2017 it all began to set in motion happen with the guidance from Aaron smiles and good friend Lask. Montana then started her first DJ residency at Belgrave Sooki lounge. Things started to lift off from there.
Montana in a short amount of time has had the opportunity to play at parties like The Comfort Zone, Darkbeat, Organic Audio, Killing Time, Disco Volante, Incahoots (sooki takeover) and now her new residency for Doesn't Matter Melbourne. Her taste of music includes Techno, House, Deep House, Tech House and funky disco. She loves nothing more then being able to make people dance and have a good time…
*               *               *               *               *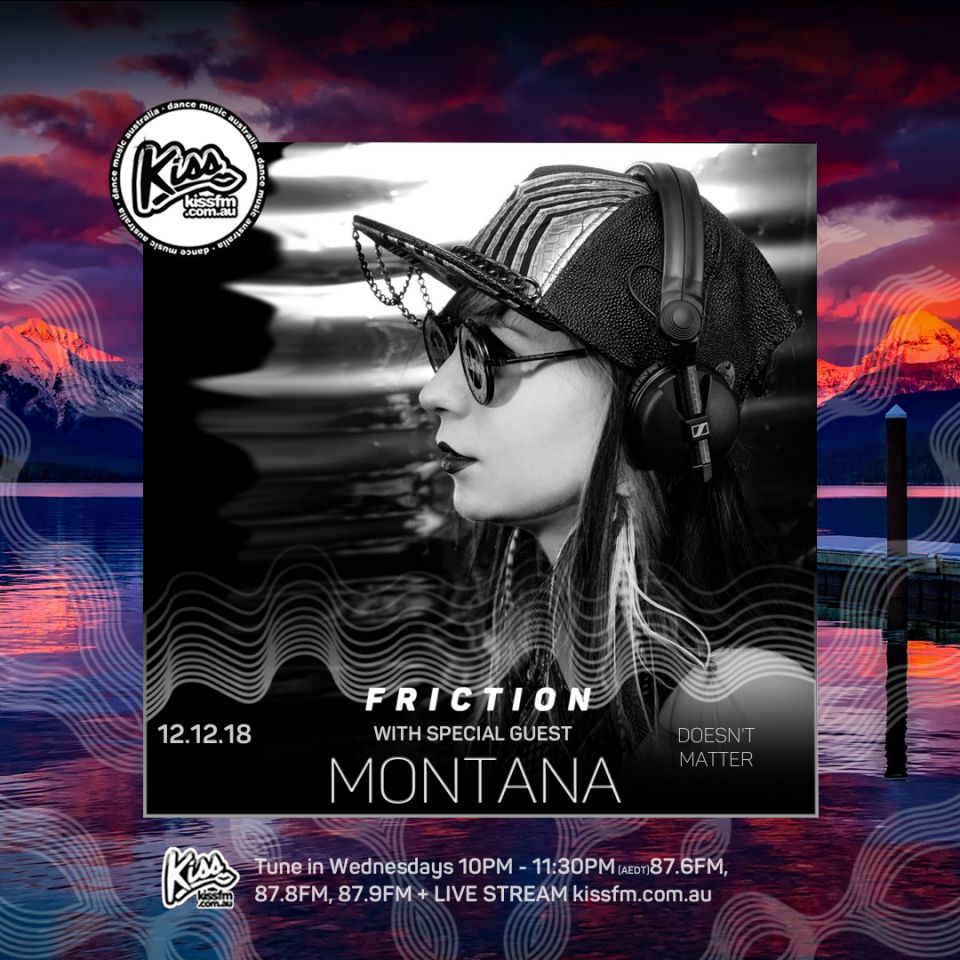 Remember to keep tuning into Friction every week as we welcome the following guests up to the Friction waves, including Alice Campbell, Dave Stuart, David Bloss, Luke Vecchio, Liam Sieker, Moskalin, Robbie Lowe, & Wiser.