FRICTION welcomes local Melbournite MONTANA back for another mix on Friction this Saturday at 9pm on Kiss.
*               *               *               *               *
MONTANA
Montana has had a love for music from a young age,growing up with around her father being a technician and specialising in old 60's radios there was allways a strong musical calling in her life. At the age of 16 she happily attended her first outdoor festival (Rainbow serpent festival 08) she knew back then music was going to play a huge role in her life. Montana spent years crafting her sound from experiences on the dancefloor, she knew from the things she'd heard and been a part of that she had to make the move behind the decks and production one day.
With the guidance from Aaron smiles and good friend Lask she begin her first DJ residency at Belgrave Sooki lounge following up not long later her second residency for Doesn't matter melbourne snd now third residency for Xtravaganza. Things have really lifted off for Montana she's had the opportunities to play at parties/venues such as; Darkbeat, Organic Audio, Red Moon, New Guernica, Botox Melbourne, Killing Time, Brown alley, My Aeon, The Penny Black, Onesixone, Revolver Upstairs, Elysium festival, Rainbow serpent festival theme camps (Pelican villa & kick ons) The comfort zone festival, Esoteric festival and landing her first interstate gig in 2019 for Party merchants boat party in Sydney. Her taste in music includes Progressive house, Techno, House, Deep house, Tech house and Funky disco.
She loves nothing more then Taking you on a dancing journey and has a knack for keeping the good vibes going from start to finish she has also started a new production project with a dear friend (Alastair- Legohead) called "project A:M" 2021 her goal is to set a lot of the extra time into her music production, stay tuned!
Checkout Montana's SoundCloud below
*               *               *               *               *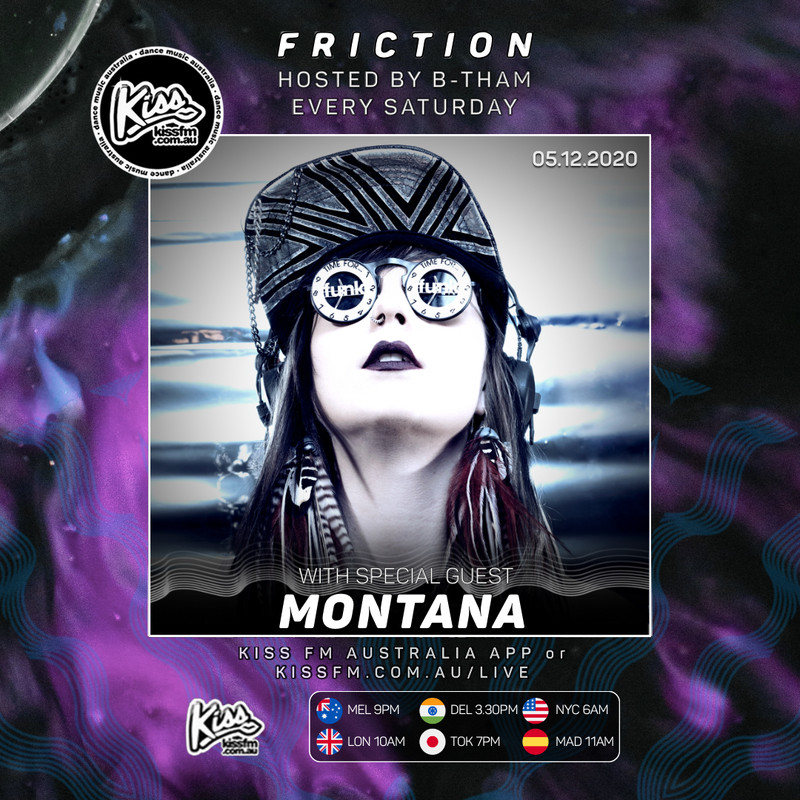 Remember to keep tuning into Friction every week as we welcome weekly guests up to the Friction waves.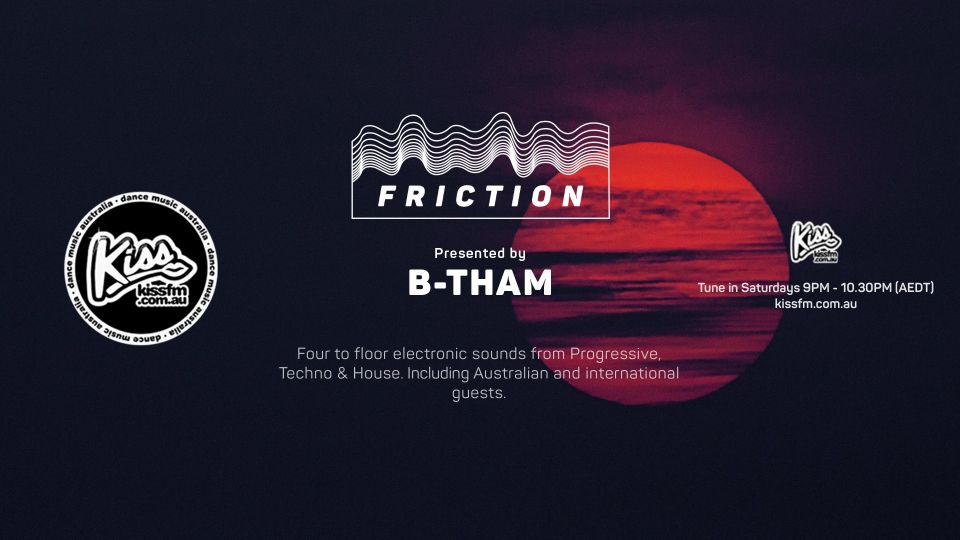 More Posts for Show: FRICTION