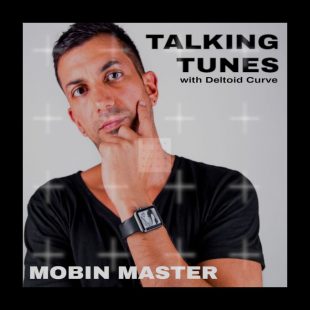 Tomorrow from 9 pm make sure your dials turned to KissFM… then rip off the knob because we're celebrating 2 years on air! And who better to join us than one of Australia's biggest dance music names? THE MASTER HIMSELF!
Best known for his worldwide smash re-work and now timeless classic version of "Show Me Love", which created dance music history as one of the biggest dance tracks of all time. The Safari mix is still being played and has truly stood the test of time. 
He has one of the longest-running #1s on Beatport of ALL TIME, next to Deadmau5 and Martin Garrix (as well as making #2 on last week's Kiss FM chart!).  He is also the owner of one of the biggest and most highly respected independent club music label's in Australia, SAFARI MUSIC, and has collaborated with platinum-selling artists, including Ftampa, Laidback Luke, Ian Carey, Robin S, Roger Sanchez, Kaz James and Polina. 
A recent hit includes his track with Ftampa, called "Gotta Be" which has had well over 3 million plays on Spotify.  Not to mention that too long ago he created a new alias called "Rubber People" with his hilarious and energetic partner, Kane Rayner. This disco-fueled powerhouse duo delivers non-stop jackin' house chart-toppers, attracting the attention of high-profile house DJs across the globe.  
Celebrated for his energetic, dynamic live performances with live vocals and his signature keytar, he has a unique point of difference. His Dj sets have entertained audiences the world over, performing in front of sell-out crowds in Australia, NZ, Asia, Europe, America, and South America. He recently toured with "Synthony" with the 60 piece Symphony Orchestra in Brisbane and is about to embark on another Australian tour in 2021. 
Check out his latest release 'Unique' now available on Beatport thanks to Vicious Recordings!
https://www.beatport.com/release/unique/3300170
You can find more information on Mobin's latest releases and tour dates using the links below:

https://www.youtube.com/safarimusicTV



More Posts for Show: Talking Tunes