This week we proudly present our first international guest mix by Memo. from emerging Berlin label DCMB.  If we could describe this crew in one short sentence, it would probably go something like: ''4 cities, 2 connections, 1 beating pulse of the kick drum.''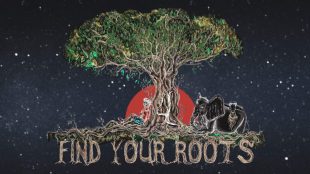 After years of taking in the experiences of Berlin, absorbing the sight and sounds, and the burning desire to share those experiences and create even more memorable ones, Portuguese born Berlin resident Filipe Dionysos Santana decided to give something back to the city and to the scene. Calling on his friend, also Portuguese born and Berlin resident and visual artist Nuno Roque, the two decided to set up a first event at the famed old venue Berlin Ballhaus in mid 2016, focusing on bringing two worlds together, visual arts, with painters / designers and VJs exposing their work in a live setting, and music, with DJ's spinning records to bring the dance floor to life.
From this friendship, the DCMB crew was born, owing its name to 4 cities that have helped electronic music and rave culture develop over the years.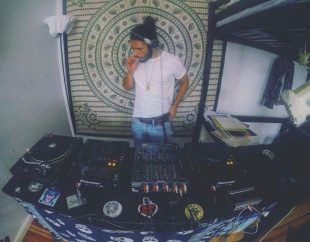 Memo. (DCMB)
Since its founding, the crew / label has slowly grown to become a reference on the scene, adding exciting young artists to their roster, setting up more events throughout the city of Berlin, and sending some of their own artists to represent the DCMB label outside of the city.
With sounds ranging from pounding highspeed techno, groovy sole burning tech house, highly fresh and soul piercing house, to slow shamanic downtempo, the DCMB crew serves dishes for all who enjoy a buffet of electronic music and positive vibrations.
Now counting nearly one event and/or showcase per month, the label has had the pleasure to grace and move dance floors in Ritter Butzke, Birgit and Bier, Fiese Remise, and their home base of Burg Schnabel, where they host their staple night, Find Your Roots.
One can say that from a burning desire and the seed of Berlin, a crazy, weird, yet charming dream came alive, of making the floor your home, and the home of more memorable moments. The DCMB crew is taking little big steps toward a brighter future, and wants to take you along with them.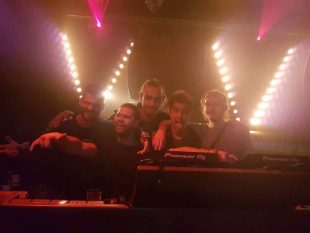 DCMB Crew
Firstly, welcome and thanks so much for being a guest on our show! In regards to your label DCMB, could you tell us when you started this label and how the vision for it came about?
Filipe:
Hello there and thank you very much for having us at your radio show!
DCMB started in November 2016 after my first big own event at Ballhaus Berlin. I already had the idea about starting a label some years before but never had the opportunity to do a own party in a venue open for public. So after this event (that went pretty well) I thought it would be the perfect ocasion to start the (yet to be official) label DCMB.
How would you describe the direction of sound for DCMB? And how did you incorporate that into this set?
Memo.:
Our sound should first get stuck in the minds of consumers first. Basically, our sound is technoid and can be very gentle. We have several DCMB artists who tend to play softer or harder in different moods. That makes our label quite varied – which I find personally top.
DCMB with the elephant embodies spirituality and roots that go deep into electronic music. The melodic side, the soft touch and the driving influence of my set should embody the softer as well as the harder part of DCMB.
Basically, there are 3 types of music I like to play with. Of that I'm mostly focused on techno and productions that are more ambient. I've been running a techno production for quite some time, which is pretty forward. But for now I am concentrating on my studies as an audio engineer. Techno I play is not much to say. Whether bouncy or rugged, the main thing is that the groove is right. I also love beautiful melodic and driving tech / progressive house – as it is now – as the latter of course, softer Rooftop House, which is ideal for relaxing in the sun. Ultimately, you play what you feel like – ultimately, everyone is satisfied.
Your events have a solid following in Berlin which is very impressive considering how established Berlins electronic scene already is. Did you find it challenging establishing yourself here? And how did you go about building and growing your event?
Filipe:
I have the feeling we only established ourselves for real at the beginning of this year.
It was very hard at the beginning at Ballhaus to find the right crowd to come to our events, that's why we decided to move to Burg Schnabel. We had to invest a lot (not only money) but now we are finally on the right way and having a lot of showcases in other famous venues in Berlin, like Birgit&Bier, Ritter Butzke, Fiese Remise, Kaffee Burger… we also started our fixed event series "Find Your Roots" that takes place every second month at Burg Schnabel. This made our awareness rise a lot and we established our own crowd and vibe at this party, what is getting better and better everytime! And in the months we don't have Find Your Roots we always have a showcase at other venues only with our resident djs to show the people our sound.
You have had some very impressive events and bookings, with your most recent event showcasing some very highly regarded artists such as Mimi Love. What are your plans for future and do you have any specific goals you want to achieve?
Filipe:
Right now our plan is to establish even more our fan base in Berlin and afterwards expand it with showcases in other countries such as Portugal, Netherlands, Switzerland and Australia.
My specific goal is also one day to start our own festival. We are already strating with the plannings, but when and where exactly it's going to be is still a secret
Any chance we will see DCMB in Australia?
Filipe:
Yes I hope so very soon, probably beginning of 2019!
Facebook & Soundcloud links:
Facebook:
https://facebook.com/dcmb.berlin
Soundcloud (DCMB):
Soundcloud (Memo.):
Catch them tonight from 6-7pm on Who Loves Radio for Kiss FM.