FRICTION welcomes MATTER up to the Friction Guest Mix. Matter is a prominent figure, not only in the Melbourne Scene yet also abroad on the global scale. With releases on labels Proton, Anjunadeep, Balance, Onedotsixtwo, Mango Alley, JOOF Recording, plus many more. This weeks guestmix will also be featuring unreleased material from our guest plus host B-tham catches up with Matter for an interview. All happening at 9pm this Saturday.
*               *               *               *               *
MATTER BIOGRAPHY
Meanwhile / Proton / Replug / Balance
From humble beginnings as a self confessed vinyl addict and DJ, rocking the clubs and festivals of London and Melbourne, Matter now finds solace in his studio sculpting raw sounds into complex waveforms. With each production, Matter sets out to build a rich emotional collage for the audience complete with deep atmospheres, hypnotic percussion and blissful motifs, all helping to achieve his vision of facilitating an altered state of being for the listener and a stronger connection with those around them.
Teaming up with GMJ, 2020 has seen the conception and constant growth of the "Meanwhile Recordings" imprint, which has opened to high regard throughout the industry, both as a platform for their own signature sounds, and as a home to some of the world's finest. With many amazing artists and releases on the horizon, Meanwhile is already on the way to establishing itself as a premier force in the world of global deep progressive house.
As a live performer, Matter brings his own unique energy, along with an assault of controllers & drum machines, engaging the crowd and shaping each performance into its own distinct experience. With releases on Anjunadeep, Replug and Balance, to name a few, Matter is one artist to keep an eye on well into 2020 and beyond.
Checkout Matter's SoundCloud below
*               *               *               *               *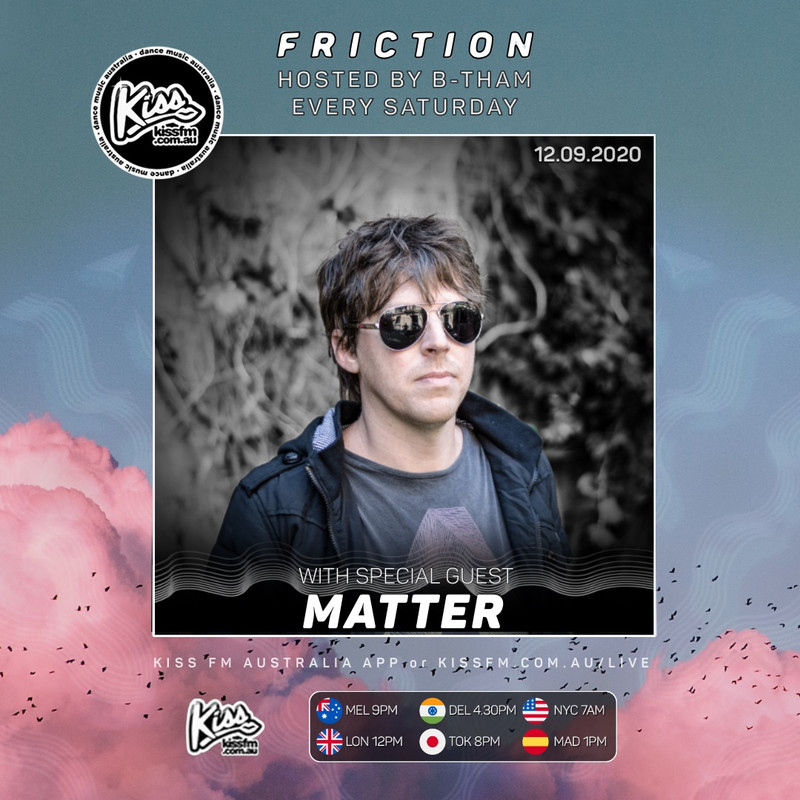 Remember to keep tuning into Friction every week as we welcome weekly guests up to the Friction waves.