Local Hip Hop Kings, Horrorshow, embark on their biggest tour over over the coming months on the biggest stages for them ever!
The 4th album for the pair, they will be setting off on a massive national tour this June/July after the album debuted at #4 on the ARIA Charts.
The huge tour will cover all of the capital cities as well as regional centres such as Townsville, Alice Springs, Geelong, Margaret River and more, and they'll be bringing along NZ Hip Hop legend David Dallas and Canberra local Turquoise Prince.
The tour kicks off on 2 June until 22 July
Full details below :
https://www.horrorshow.com/tour/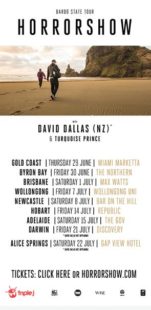 More Posts for Show: The Scenario