This week we welcome Mike Hafner to our Who Loves Radio, who is one of Melbourne's most talented downtempo and electronica artists.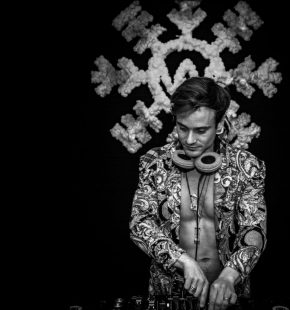 Mike Hafner is a DJ and musician from Melbourne who is set out to inject storytelling, meaning and emotion into his performances. His sets are often described from his peers as beautiful, heart-warming, and inspiring, and his stage presence shows exactly that. He is consistently in flow with the music he plays which shows as he infects his audience with a vibrant and love filled energy.
HAFNER's signature sound draws influence from native and cultural instrumental music from all over the world, as well as new percussive and bass driven downtempo electronica from labels such as Lump, Sol Selectas and Souq Records. HAFNER's sets are always interesting and unique, and he strives to create a vibe with intention and style, using an ebb and flow of musical moods to mould that of the listener, and to move the heart, the body and the soul.
Not limited to the dancefloor, HAFNER often teams up with Yogi's, dance workshop facilitators and live musicians to create musical performances specifically curated for their event.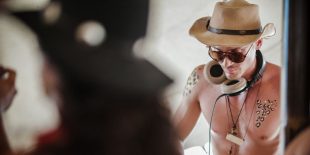 Having performed at international festivals in the US (Burning Man 2017) and Croatia (Goulash Disko 2016), as well as a range of events around Melbourne such as Rainbow Serpent, Babylon, and Wildwood, Hafner is stepping up his game and continuously impressing his sound upon the world.
HAFNER is currently heavily involved with both the local Wildwood and Circadian Rhythm crews musically as well as creatively, working and helping to encourage the growth of these communities, and is also often featured in events run by Pelican Villa, Alter Ego and Melbourne Dance Music Academy.
You can find him on Soundcloud at:
And catch his set this Tuesday the 15th of January from 6-7pm on Who Loves Radio.