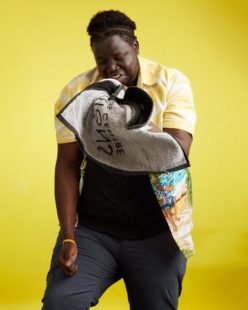 SYS Radio is excited to invite Gabreal, a Sydney hip hop artist and promotor who is making waves in the scene.
On the 13th March, Maggie Tra of SYS chats to Gabreal about the rise of people of colour in the Australian music industry, his work with his infamous parties WAVYLAND and how he is bringing our Xavier Wulf to Australia.
Gabreal is a 24 year old solo Hip Hop artist who raps about life, Pain, Love & Fun, Topics that our everyday people can relate to. He is Based In Western Sydney (Originally Born In East Africa, South Sudan).
He started making music as a teenager after being inspired by his Father who is a guitarist.
Tune-in Wednesday 2-3pm on SYS Radio.