FRICTION welcomes one of Melbourne's rising stars, RIPPLEFACTOR. Best known for his sets with the Red Moon Family, Nithin has a gentle soul which reflects in the music he lays down. Catch Ripplefactor's Kiss FM Debut right here on Friction. Saturdays at 9pm.
 *               *               *               *               *
RIPPLEFACTOR
Ripplefactor (Nithin Kuriakose) is a multi genre artist with a strong inclination towards Deep Techno, ambient and atmospheric aural textures. He is known for his ability to play thematic sets with soundscapes sending audience on a journey. He is an upcoming producer working on music that align with his newly found love for sounds that fill the spectrum. His inspiration has been mainly from his close friends in the industry in Melbourne. A core member of Red Moon community, his alma matter, he thrives to connect with people and share his knowledge on a wide array of topics. The podium and audience he has been gifted through this community has helped him perform and exhibit projects that sit outside conventional and categorical forms.
An IT Project Manager by profession, his day job involves technology consulting for financial clients. He is a family man who tries to keep a good balance between life and passion and love for music undefined by genres.
At present a resident of Savage Art Productions, Ripplefactor has performed at some of the most prestigious clubbing institutions in Melbourne. Savage Arts is a collective of multi-talented artists who build bespoke festival stages, create night club artworks and decor, curate art and dance performances at festivals and have forayed into music production. Melbourne is quickly getting acquainted with the Savage flavour which exhibits specific spectrum of arts and sounds that is connected to a much darker and complex layer of human emotions which mostly remains veiled from the norms of social fabric.
https://soundcloud.com/ripplefactor
*               *               *               *               *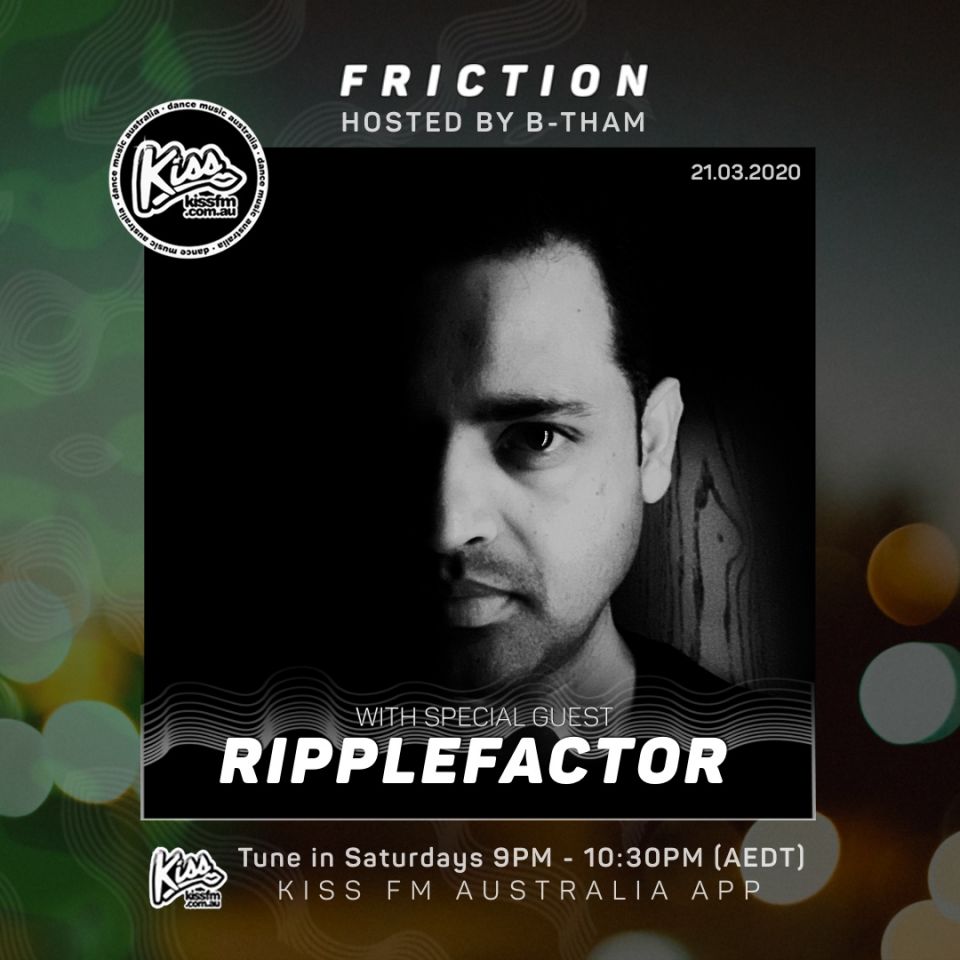 Remember to keep tuning into Friction every week as we welcome weekly guests up to the Friction waves.