FRICTION welcomes TOM VANCE, having recently started managing events at the infamous vineyard, his guest set is sure to be filled with house grooves. .
*               *               *               *               *
TOM VANCE
Melbourne based DJ and events manager, (Part-time Laser Wizard) and Kimono lord, Tom is a quiet, peaceful and thoughtful man, who does a lot behind the scenes helping make Melbourne the underground music capital of Australia, the same music scene that we are and famed throughout the world for having. A serious multi-genre tune slinger and founder of one of Melbourne's finest underground event brands, Groove Haus. Tom is also a prominent member in the festival stage group and events veteran crew Pelican Villa. From funky, to downtempo, to progressive, this vibe fox has everything you could possibly ask for in a packed lunch. Groove Haus was founded from the love of feel-good tunes and to support an inclusive loving tribe + vibe.
.
*               *               *               *               *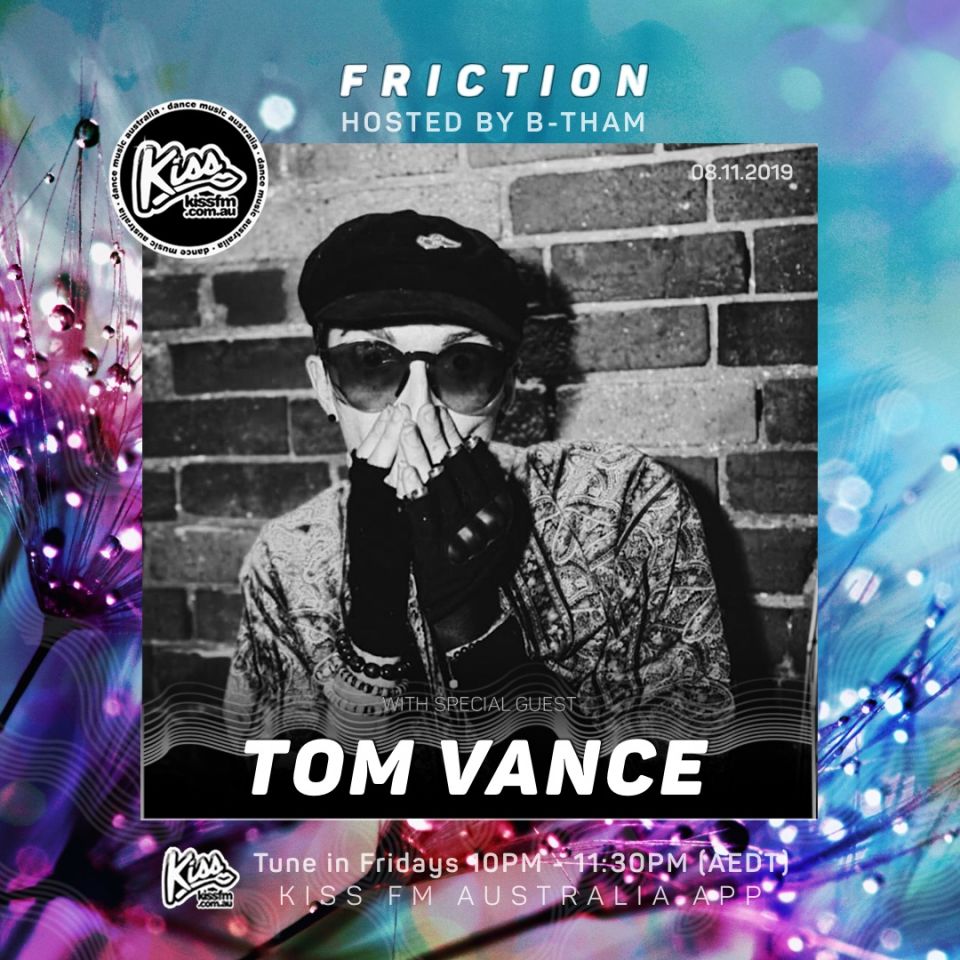 Remember to keep tuning into Friction every week as we welcome weekly guests up to the Friction waves.