FRICTION welcomes RORY NEWALL to the Kiss FM Friction guestslot. Rory is an established local DJ from Melbourne. We are interested to see what flavours he brings to his guestmix, plus we have a quick chat to him. All happening this Friday at 10pm.
*               *               *               *               *
RORY NEWALL
After spending part of his childhood in several different cities across Australia and Asia, Rory eventually settled in Melbourne in 1998 and soon became accustomed to the Melbournian lifestyle. He's been a part of the local electronic music scene since 2015 to which he's made some major contributions and friends he remains close with to this day.
Rory has always been drawn to complex, high-energy music which nurtured his love for metal and hip-hop during his early teenage years. After being introduced to hardstyle, drum n bass and dubstep at the age of 17, Rory's love for electronic music grew to a passion which now extends to most styles of dance music.
Rory's three electronic music projects cover a wide array of styles including house, drum n bass and psychedelic trance and are showcased through carefully curated DJ sets combining Rory's own productions with those from artists he draws inspiration from. Over the last few years he's made appearances at OneSixOne, Chasers, My Aeon, Rubix Warehouse and currently holds a residency at The Vineyard as part of the Groove Haus team.
Rory's love for the scene has also motivated him to participate in the production teams of various festivals including Babylon, Earthcore, Yemaya and Tanglewood.
.
*               *               *               *               *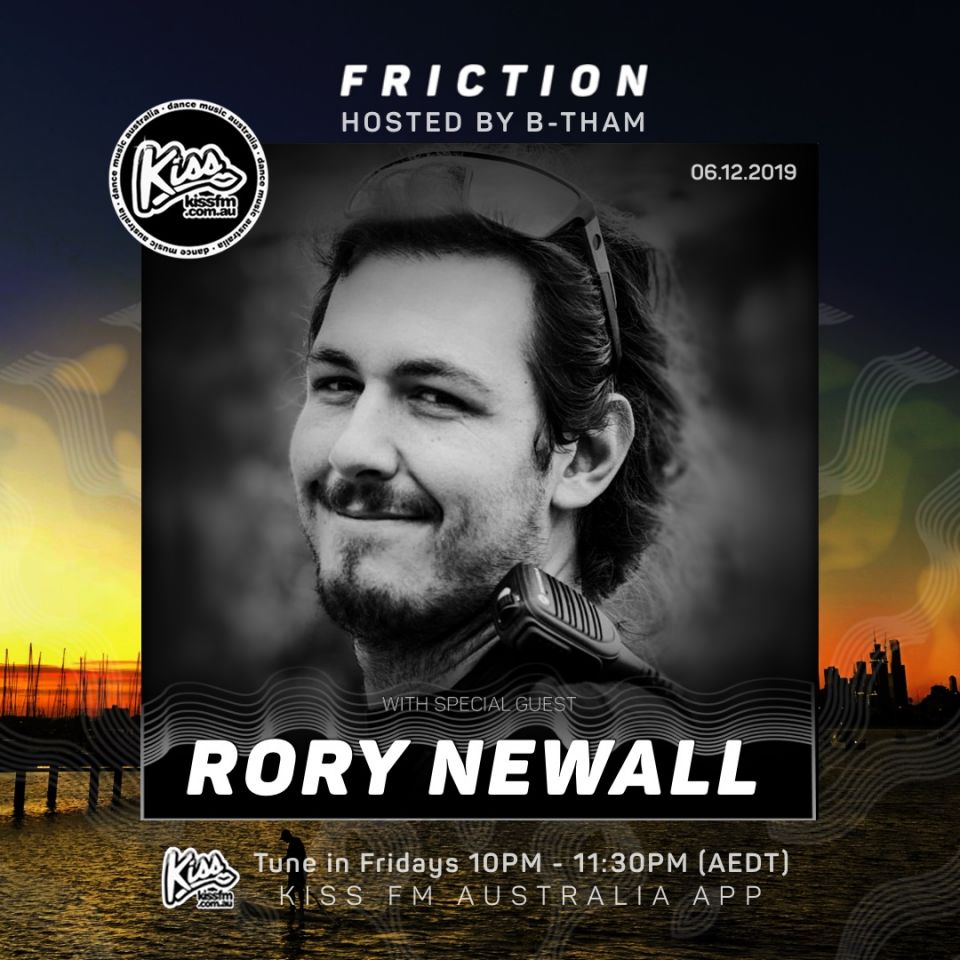 Remember to keep tuning into Friction every week as we welcome weekly guests up to the Friction waves.