FRICTION welcomes PG to the Kiss FM airwaves. Pauly G Mate is an upcoming local making waves in the scene and can be found as a resident with the RED MOON crew. PG will be setting the tone with deep jungle vibes for this episode of Friction.
*               *               *               *               *
PG
(Red Moon)
Red Moon safari man PG is a nimble navigator behind the decks. With a music library longer than the Nile, he loves to open rooms up with deep thumping rhythms, and wind them down with soulful beats. The Last year has been massive for him and his crew, throwing massive warehouse parties, and playing all over the city at nightclubs such as Revolver, New Guernica, 161 and My Aeon. A self- proclaimed "jungalistic house" man, he's gained a lot of his inspiration from his travels through Europe. Having experienced some of the best techno parties around the globe, he was determined to break into the Melbourne DJ scene with a fresh perspective and even fresher tunes!
*               *               *               *               *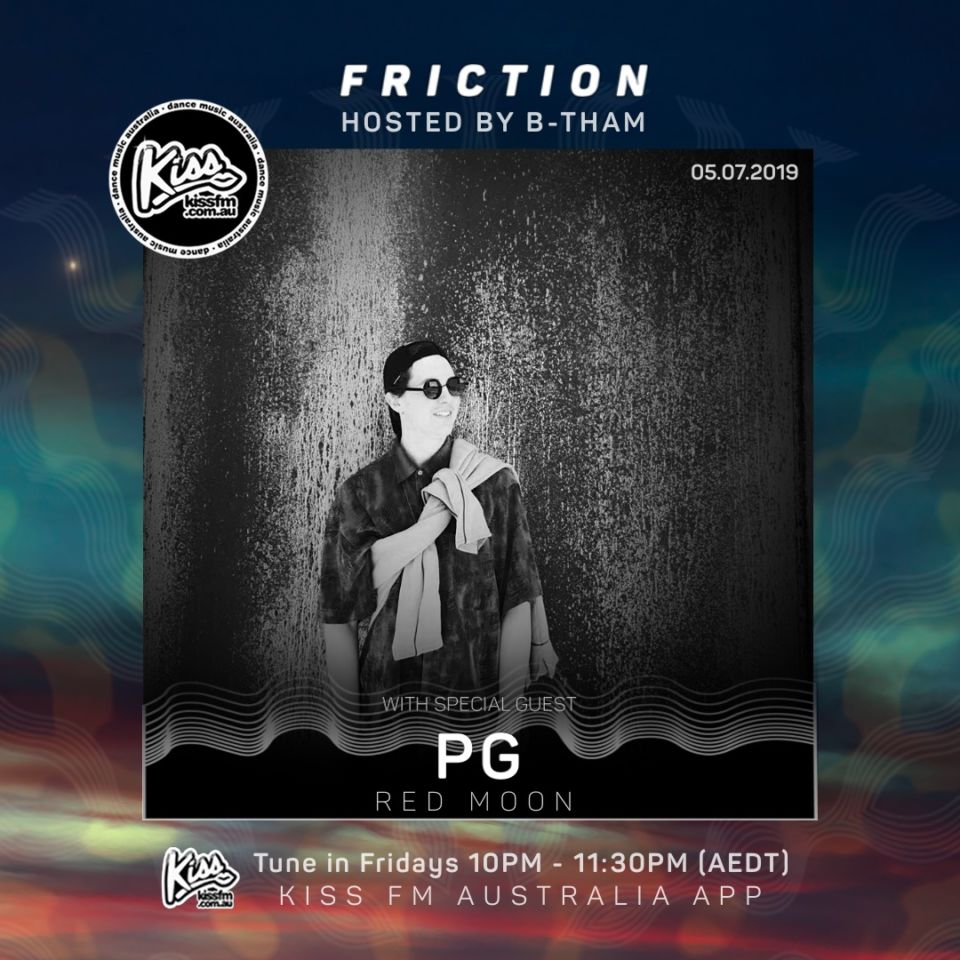 Remember to keep tuning into Friction every week as we welcome weekly guests up to the Friction waves.


More Posts for Show: FRICTION