FRICTION welcomes PETAR ANG onto the Friction airwaves. Petar is a DJ that takes his time to please the audience, from slower deep house right through to techno & prog, Petar knows how to deliver. Catch him this Friday at 10pm on Kiss.
*               *               *               *               *
PETAR ANG
Having been influenced by electronic music form early teens, Petar Ang has developed a fine ear for techno. In his spare time, he always tends to be on the hunt for unique tunes. For him, it's all about mood and a deep, hypnotic groove… playing those tracks that get your feet tapping and head bopping without you even realising it, regardless of tempo, genre, style, or release date. Petar shows a keen ear for tunes, great energy and presence behind the decks and really knows how to get a crowd going.
.
*               *               *               *               *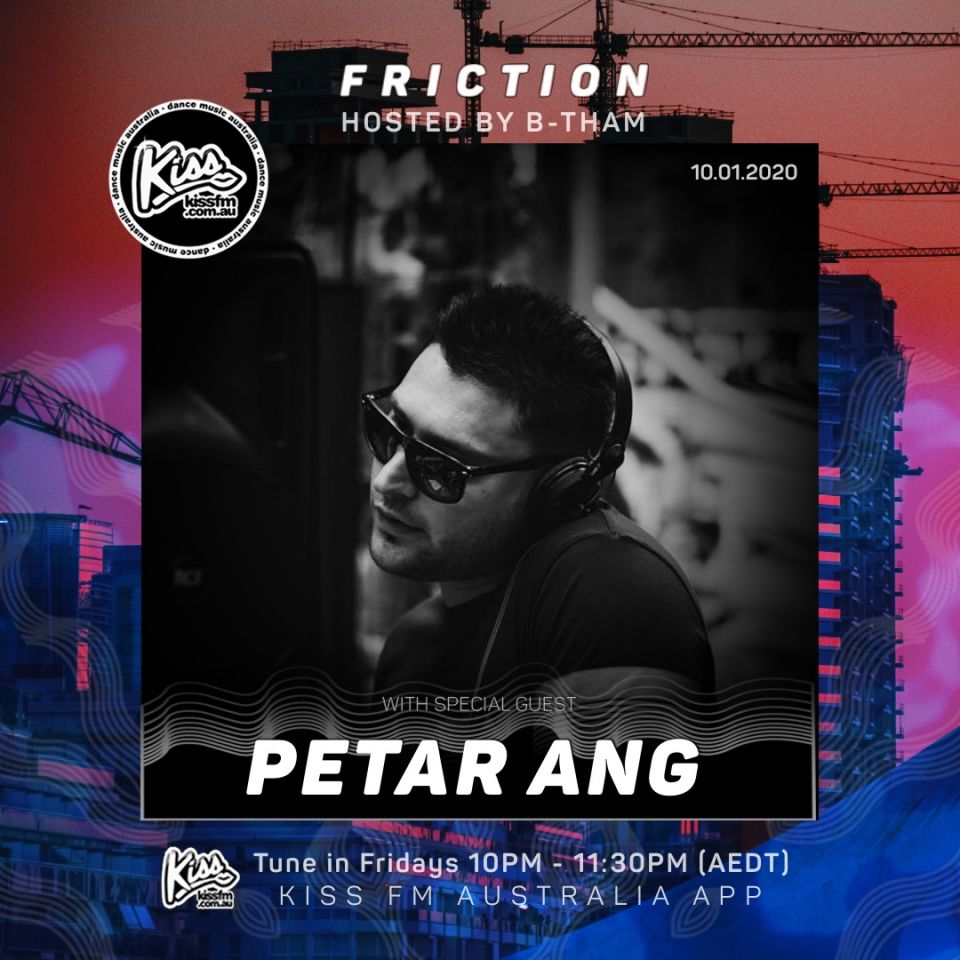 Remember to keep tuning into Friction every week as we welcome weekly guests up to the Friction waves.