FRICTION welcomes MØNARCH fresh from his recent EP release. Mønarch has a unique sound and is sure to bring a mammoth set to the Friction airwaves. This Friday at 10pm!!
*               *               *               *               *
MØNARCH
"Mønarch a Melbourne based artist who has relocated from Sydney within the last year has his debut EP, "A Night In The Wilderness," being released on Late Night Music label this late January. Mønarch's productions are filled with spacious beats taking you on a cerebral journey, using sound bites from nature to provide a tone of realism and naturalistic ambience. On the back of an eventful 2019 where he was seen supporting Patrick Topping and Brian Fantana at Burning Man, Dean looks to develop his unique story-telling sound further by focusing on developing a live set by the end of 2020 while continuing to DJ out amongst the Melbourne club-scene. Creating energetic, blissful, warming DJ sets that are inline with his personality and nature, Mønarch is a name to watch as he looks to make his mark in the Australian music scene this year."
.
*               *               *               *               *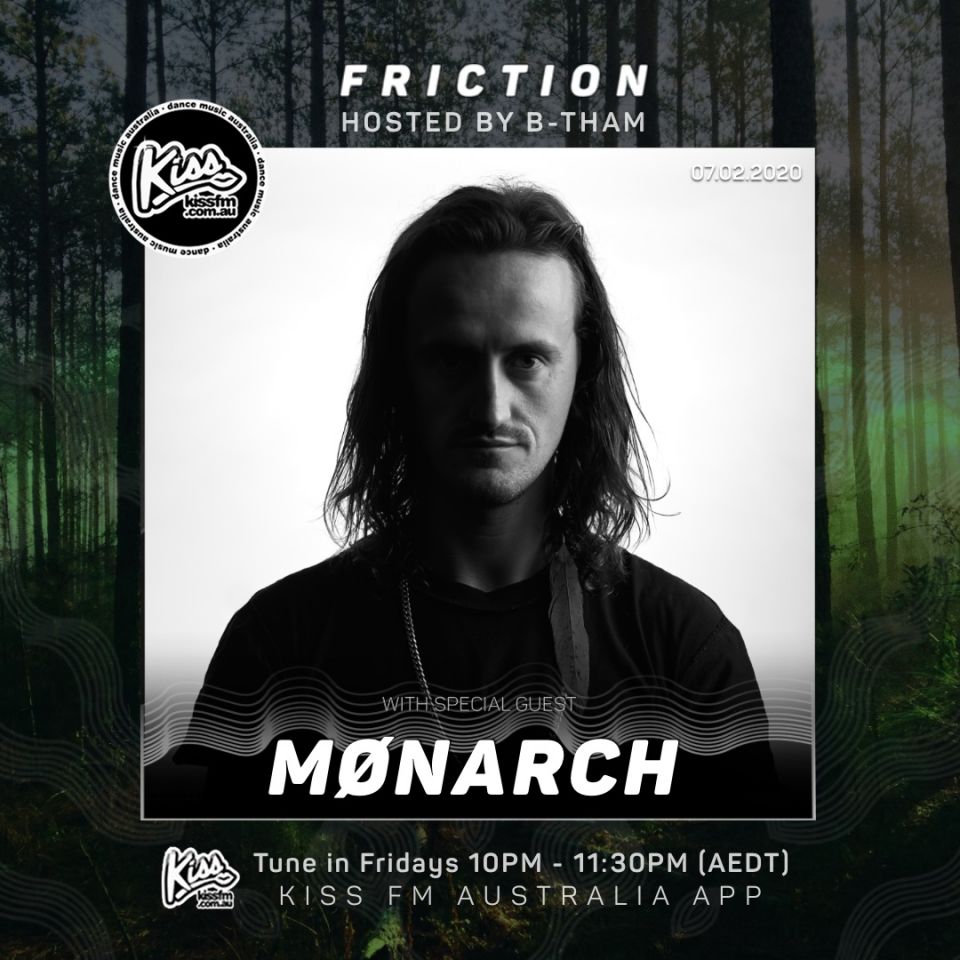 Remember to keep tuning into Friction every week as we welcome weekly guests up to the Friction waves.