FRICTION welcomes MOE ALOHA  from MELBOURNE DANCE MUSIC ACADEMY to the Friction guest honours. Moe is a true gentlemen and giver, a man who donates so much of his time to offers in need all while still having the time to manage MDMA and the Temple of Boom.
*               *               *               *               *
MOE ALOHA
(Melbourne Dance Music Academy)
London Native Moe Aloha has been a staple of the Melbourne underground scene, sheperding in his unique and spirit elevating events and music for the soul. If you have been to any of his carefully executed events from the Temple of Boom, Garden of Eden and Celestial Gathering or caught one of his sets as a regular in My Aeon, Revolver or Pawn & Co you can feel the presence of his highly attuned energy permeate directly to your individual expereince.
Expect a whirlwind of psychedelic techno and energising progressive sounds this Friday.
*               *               *               *               *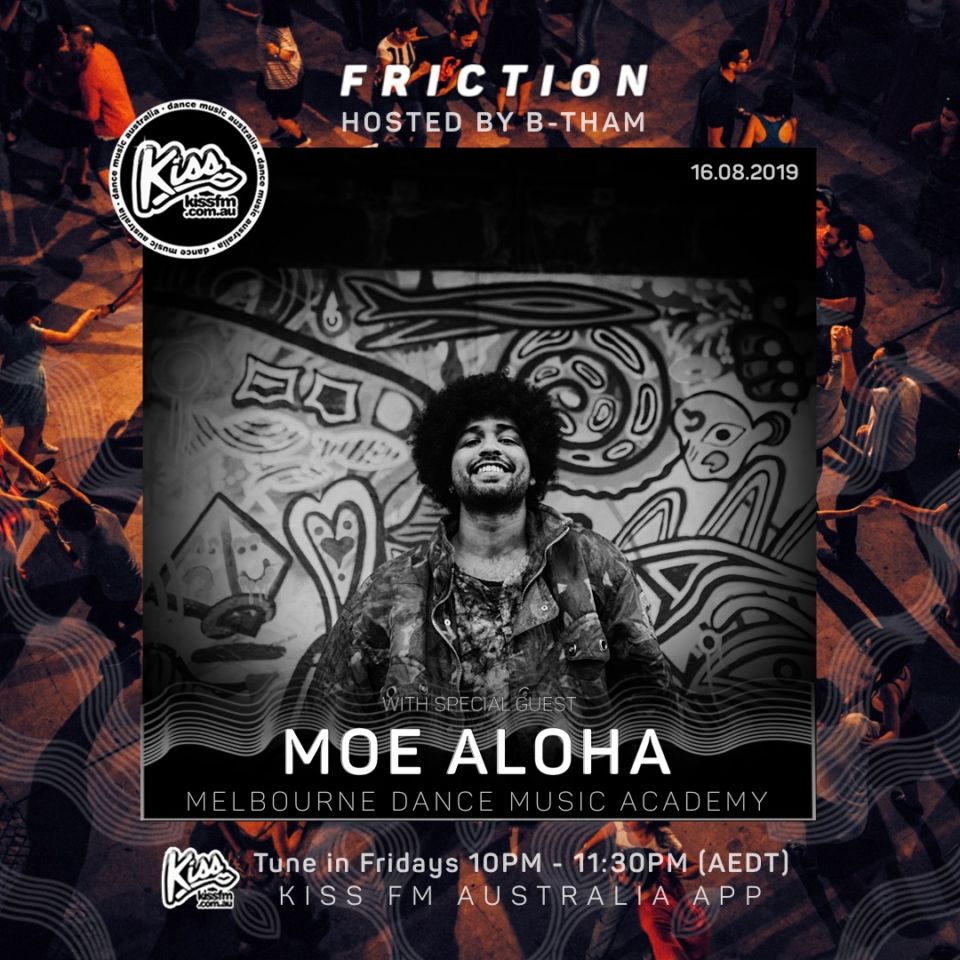 Remember to keep tuning into Friction every week as we welcome weekly guests up to the Friction waves.