FRICTION welcomes two of the cheekiest local Melbourne DJ's MAC + MICO onto the Friction airwaves. These two are as cheeky as they come and can always be seen exiting the club last. Both of them apart of the Melbourne north side family called Red Moon, and they know how to throw great parties. Catch them this Friday at 10pm on Kiss FM as they do a b2b set for the whole show. Shit's about to get fucked up… TUNA TIME!!
*               *               *               *               *
MAC
After moving to Melbourne from country Victoria, Mac stumbled back into DJing by luck. Mico wanted to run a Renegade, Myself and Chris Hall ended up playing for them at a tiny party in the bush, Red Moon was born, and since then there has been countless friendships and brotherhoods made. I've been lucky to play at Babylon and burning seed. Also revolver and My Aeon being a renegade resident. The music and party's are great. But nothing beats the Friends and family that has come from it.
MICO
Mico is a former wedding DJ from Calgary, Canada. He came to Melbourne two years ago, was baptised by dance music culture, and then became co-father of Red Moon and Renegade. He loves his family, his homies, spinning tunes and having a fat dance. He's eternally grateful for the vibrant creative community in Melbourne and the amazing people who make up the Red Moon Tribe.
.
*               *               *               *               *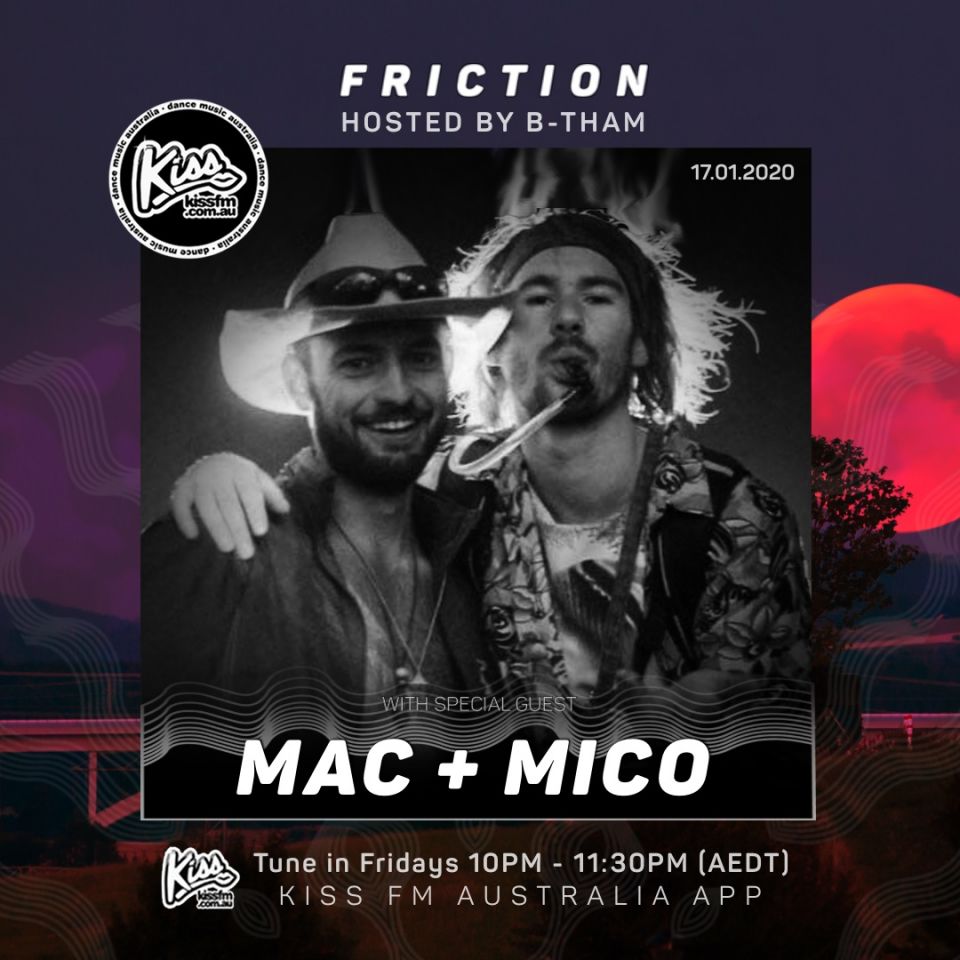 Remember to keep tuning into Friction every week as we welcome weekly guests up to the Friction waves.