FRICTION welcomes DARK DESIRES  to the Friction guest honours.
*               *               *               *               *
DARK DESIRES
Dark Desires is an up and coming Melbourne based DJ/producer  that experiments with hard acid techno and progressive bush techno. First hitting the scene in the early morning hours of an infamous Red Moon warehouse party, this artist then went on to play at venues such as Bloom and Myaeon, and has been booked for events we all know and love such as "renegade" "progression sessions" as well as Handsdown and Leighboys golden egg known as "Disco2000". This kids schedule is something not to be taken lightly, working Monday – Friday as a youth worker in Brunswick, working weekends in hospitality, working Friday and Saturday nights playing gigs and somehow squeezing in production time to create his own unique styles of psychedelic progressive techno. 
Tune in to kiss FM to see what he has in store for all us August 23rd at 10pm.
*               *               *               *               *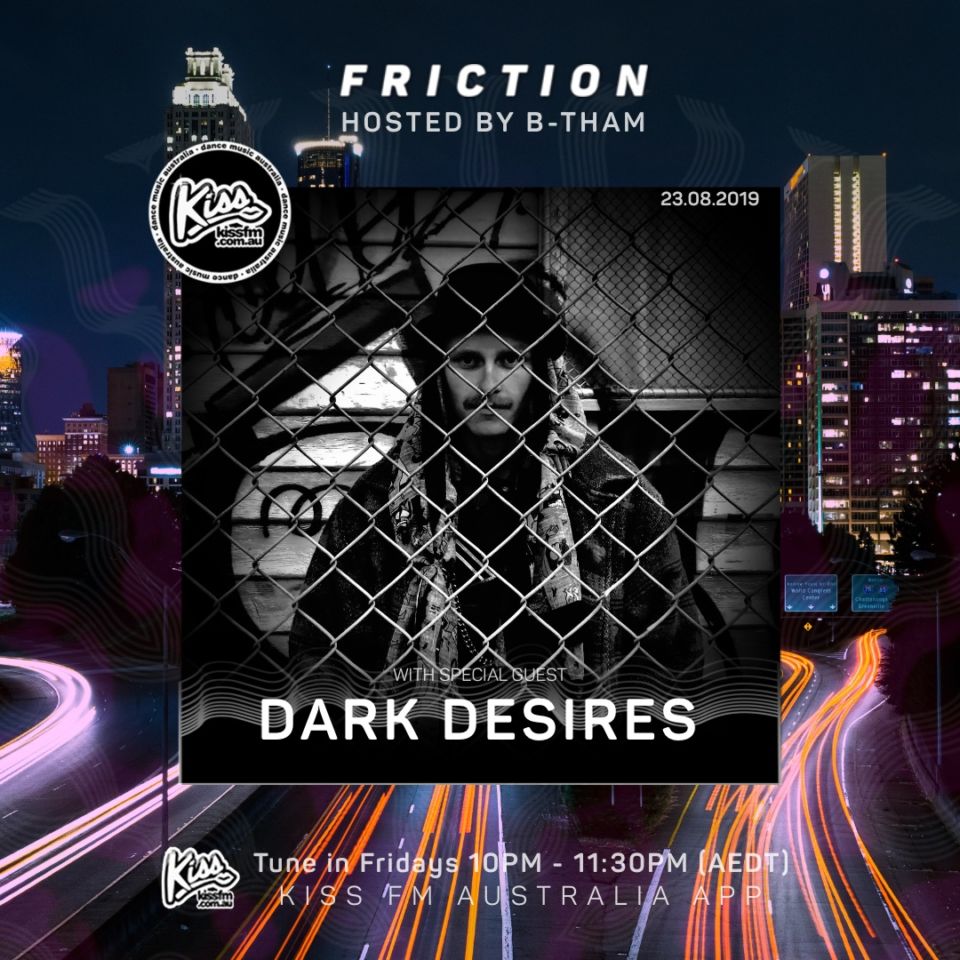 Remember to keep tuning into Friction every week as we welcome weekly guests up to the Friction waves.