FRICTION welcomes ANALOG  from Sydney to the Friction guest honours. Analog is a duo with Michael and Pete, these guys know how to bring the serious heat that's needed on a night out and this episode of Friction is sure to get you in the mood for the weekend.
*               *               *               *               *
ANALOG
Analog is an established brand based in Sydney taking on the underground scene and thriving in all the local underground clubs, hosting events in venues such as Goodbar, Burdekin Hotel, Club 77 and many more. Analog consists of 2 Northern Irish Djs who have grew up around the underground scene playing in some of Belfast's most renound underground clubs such as Thompson's and Lush. This year alone Analog has hosted 3 major international events bringing to the table the likes of Ejeca, Drunken Kong and Loco & Jam with plenty more in the pot for this years summer months. Moving forward Analog is set to continue bringing the European house and techno style to Sydney and maintain there habitat amoungst the underground scene.
*               *               *               *               *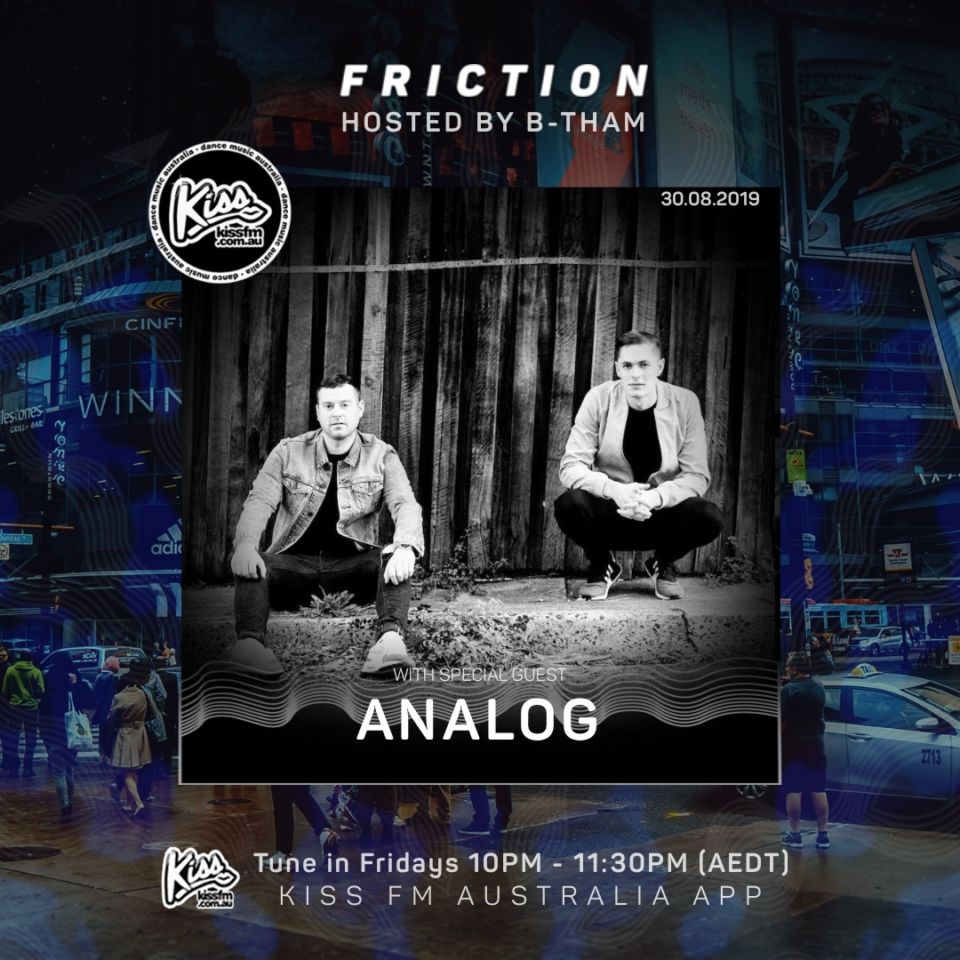 Remember to keep tuning into Friction every week as we welcome weekly guests up to the Friction waves.