The work of the Feminine Hi-Fi, a creative female hub founded in 2016, focuses on valuing the role of women in reggae music and promoting reggae as a language that expresses against oppression related to gender issues. The project is led by selectresses Dani Pimenta & Andrea Lovesteady alongside MC Laylah Arruda.
Feminine Hi-Fi draw on their love for the sounds of reggae coming out of Jamaica, combined with the local Brazilian scene as a main source of inspiration. Within their own culture they have found freedom to express themselves and to exist in their own way, free from social labels or traditional standards imposed by society, without the need for glamor or to follow commercial standards of beauty, body or hair. They play for all people, of all ages and genders, striving to empower women within their local reggae and sound system community, to create an equal space that celebrates diversity amongst musical counterparts and welcomes their audience alike, into the fold.
The all-women collective are involved in their Sao Paulo community and further abroad on a multi-faceted level of work fronts – through not only musical performances, but the Feminine Hi-Fi Lab which explores a range of learning activities and promoting information sharing (chats, workshops, interviews, talks online, content production and special projects, documentary exhibitions and workshops). They also run the Feminine Hi-Fi Records label dedicated to recording, promoting and distributing music focusing on female voices in reggae.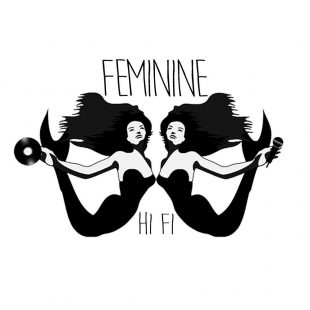 Linktree: https://linktr.ee/femininehifi
Sinal de Alarme: Meet Feminine Hi-Fi, A Brazilian Sound System That's All Woman

More Posts for Show: Housewife's Choice