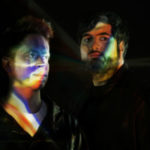 In their first Australian tour in three years, German electro-rock heavyweights Digitalism are bringing the noise back to Australia this June, with special DJ sets in Adelaide, Brisbane, Melbourne and Sydney. The visit comes off the back of their new album Mirage, which dropped last Friday. See below for full dates and ticket info.
Mirage has been described as an "epic listen" (themusic.com.au) and a record with "energy and spirit" (The Irish Times). It includes triple j-spun banger 'Go Time' and cuts like 'Battlecry'. With world-dominating hits 'Pogo', 'Zdarlight', '2 Hearts', 'Circles' and 'Wolves' to their credit, there's no doubt their return has been worth the wait.
Melbourne fans! BBE and Funf are teaming up for the June long weekend to bring you a line-up hand-picked for more than just the casual music fan. Digitalism will be joined at Melbourne's Platform One on Sat 11 June by resident New Yorker and the First Lady of Bromance Records, Louisahhh. With the line-up rounded out by triple j's foremost tastemaker Linda Marigliano and techno upstart Made in Paris, the tunnels will never be the same… head to http://funf.com.au & see the line-up below:
DIGITALISM (DJ SET) … PLUS:
LOUISAHHH
If Paris' Bromance Records is at the forefront of techno music, then Louisahhh is its undisputed first lady. Hailing from New York City, Louisa Pillot has a style all her own. Named after a fearless war cry, her production is at once tough but tender, spanning deep house and new techno, combining a lifetime of talents for DJing and singing. With releases on Bromance alongside Gesaffelstein, Brodinski and Gener8ion, plus a staple on her techno-punk label RAAR, Louisahhh is a new brand of rock star.
LINDA MARIGLIANO
Linda Marigliano is what happens when you put an Italian hairdresser, a talkative Chinese waitress and some serious tuna in a blender. A stalwart on triple j's Good Nights program and one of the country's most respected tastemakers, Linda has been a key member of the Australian techno scene for a minute. Tune in for an incomparable swag and a set that will make any music fan salivate.
MADE IN PARIS
Made in Paris is in a league of her own, with a self-curated sound that delves into the darkest and heaviest depths of techno and tech house tracks. On the fast-rise, Paris has held her own on stages with the likes of Gesaffelstein, Zombie Nation, Riva Starr and more.
SHEDBUG (LIVE)
DJ & Live act. Bunker resident. Co-Founder of 'Salt Mines' label.
Tickets to all shows are available now. For specific info on Adelaide, Brisbane and Sydney, head towww.facebook.com/wearebbe .