FRICTION welcomes LIAM SIEKER from RECOVERY COLLECTIVE. Liam has been making scenes across Melbourne with production releases on labels like Ugenius Music and his forthcoming release Good Old Days out on Late Night Music. Friction is stoked to have Liam in the studio as his career is just about to fire up.
*               *               *               *               *
LIAM SIEKER
(Recovery Collective)
Liam resides in Melbourne spending his time making music and playing gigs around town. He has played at establishments all over Melbourne including regular spots at Killing Time, My Aeon, Brown Alley and Revolver Upstairs aswell as Melbourne Dance Beach Parties and multiple festivals including Babylon Festival, Rabbits Eat Lettuce and The Comfort Zone to name a few. Opening or closing the night for artists such as Oliver Huntemann, Charlotte De Witte, Waveback, Nanoplex and more
These achievements have seen him tour internationally twice for his own solo tour in New Caledonia, aswell as playing alongside high caliber artists such as Nick Warren and Rossko.
Liam has spent a number of years in the studio making his unique style of electronic music. This has seen him collaborate with a number of artists and releases on some of the best labels Australia has to offer (Recovery Collective, Open Records, Ugenius Music and Bassic Records) his music has breached the international circuit after being played on D-Formations radio show by the techno star Betoko.
Blending genres from low slung grooves all the way up to psychedelic progressive techno with his own creative twist. Let Liam take you on an emotive journey into the unknown sounds of electronic music.
*               *               *               *               *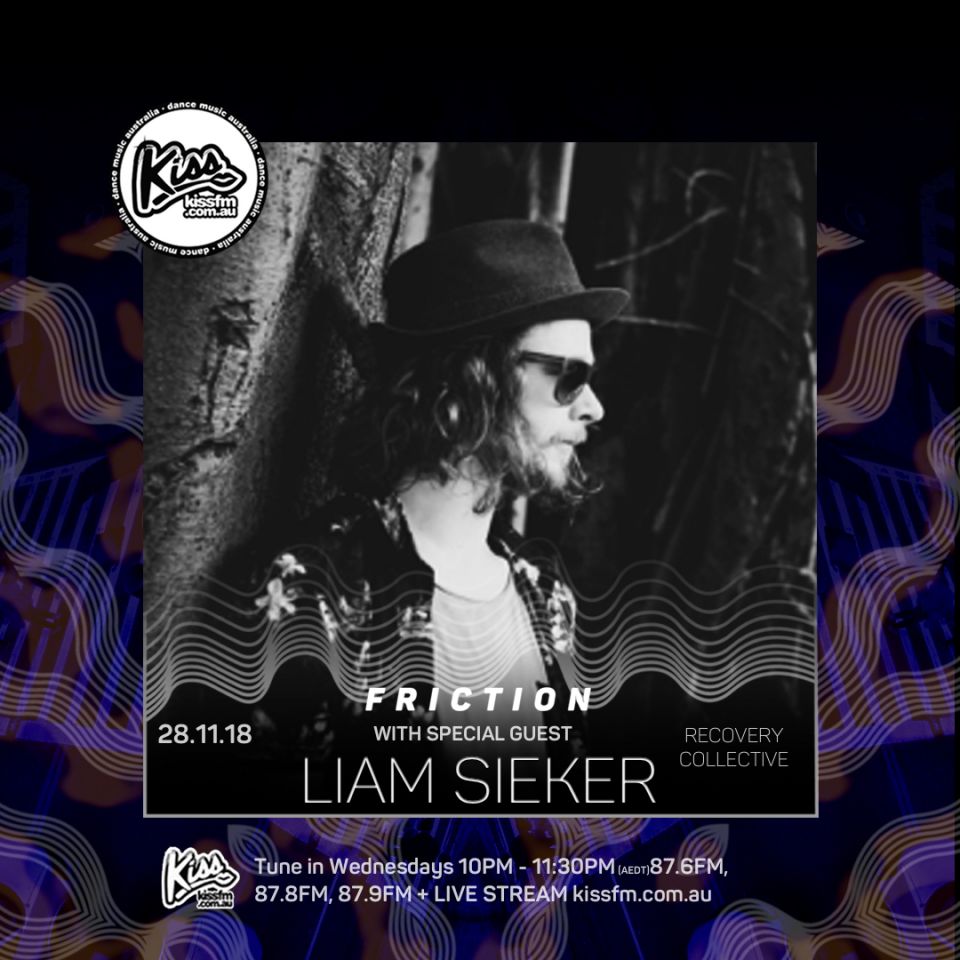 Remember to keep tuning into Friction every week as we welcome the following guests up to the Friction waves, including Alice Campbell, Dave Stuart, David Bloss, Jozef Conor, Luke Vecchio, Montana, Moskalin, Robbie Lowe, & Wiser.