FRICTION welcomes FLORIAN from WAREIKA fresh from recently playing at Festival No.23. Sure to be a special show full of eclectic sounds.
*               *               *               *               *
FLORIAN from WAREIKA
Florian, Henrik and Jakob have been at the forefront of electronic music for 10 years now, consistently developing and pushing their signature sound in every corner of the world with great success.
This is reason enough to celebrate this 10 years birthday with a huge cooperation double Album in the second half of 2019/beginning of 2020
Incl. great artists like Ada Kaleh Shonky, dOP, Sonja Moonear, Sepp, Sammy Dee, Ryan Crosson, Kalabrese, Cesar Merveille, Hubble, Nesta, Guido Schneider, Oskar Szafraniec, Brandt Brauer, Frick and many more.)
WAREIKA are more a band that has fun experimenting with electronic music, but has a musical culture that goes well beyond it. Listen to any of their productions and you will discover atmospheres which refer to their own world and personalities.
Their love for music is fundamental, a sacred value that leaves no space for anything pretentious.
They have been playing all around the world. Playing the best music with very little technical stuff. Playing electronic music LIVE simply calls for very special needs in the field of instrumentation.
.
*               *               *               *               *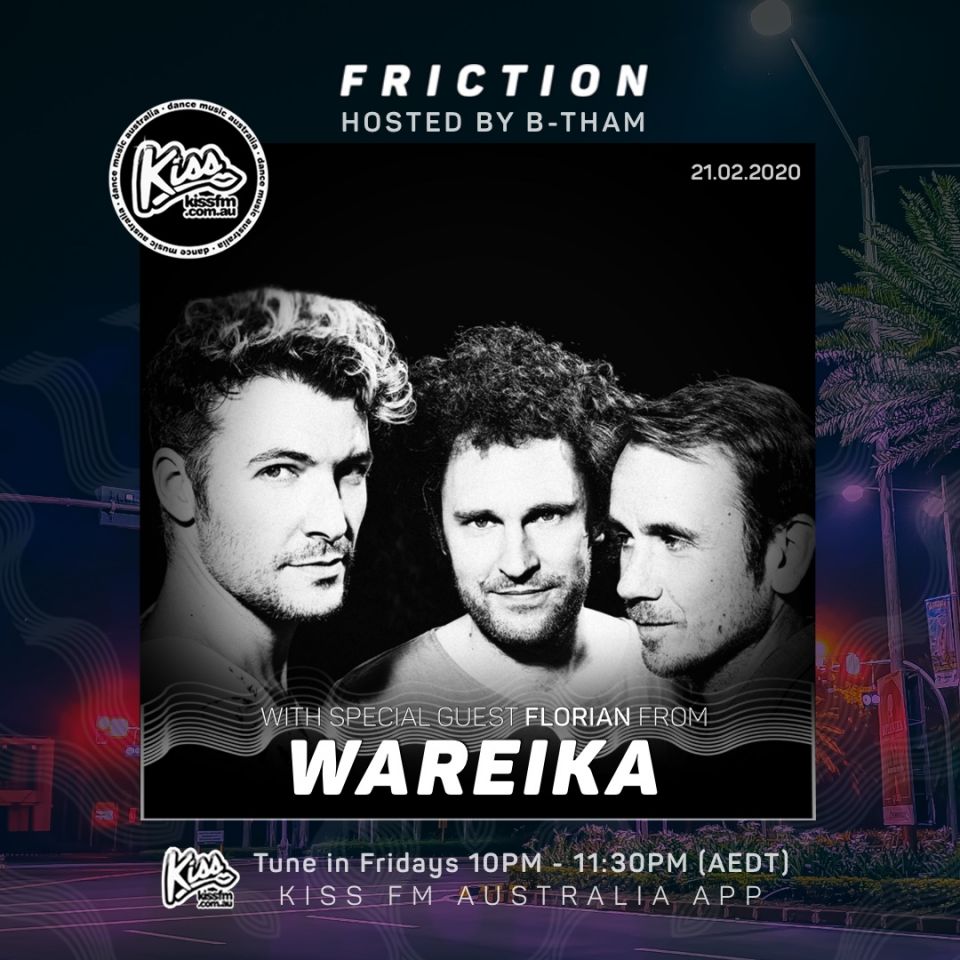 Remember to keep tuning into Friction every week as we welcome weekly guests up to the Friction waves.


More Posts for Show: FRICTION