---
Show Times
Timezone
:
AEST
[UTC+10]
Sat:
About the Show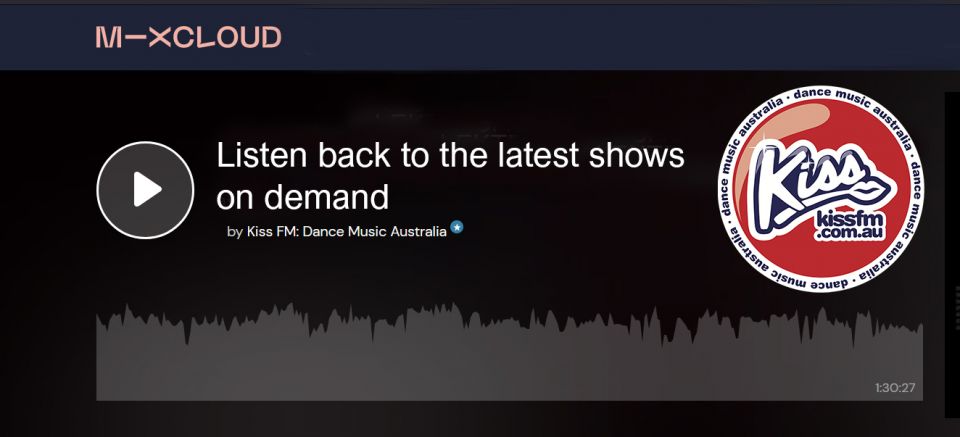 'The Weekend Chug' incorporates a love of music and passion for social issues. Fosters asks the viewer to consider how music and social issues are inexplicably interconnected whilst offering special guests, local and international, the opportunity to discuss those issues that are important to them, whilst also showcasing the incredible music that they are listening to at the moment.
As music continues to unite us, so should our collective understanding of the community we live in.
Tune in to the Weekend Chug Show on Kiss FM (87.8FM) this Saturday, the 16th of April 2022 to catch Kelly Tee sharing her musical journey and performing live from our studio!
[…]
This Saturday, The Weekend Chug welcomes Pablo Timon aka Paul Rudder from Asturias, Spain.  Steve David co presenting The Weekend Chug will play some tunes followed by having a chat with Paul about his influences, his labels RDDR & Poetry in Motion, his  inspirations followed by featuring his exclusive mixes this Saturday 25th September, 12:00 – […]
[…]
This Saturday, The Weekend Chug welcomes two pioneer DJ's/producers/radio show hosts representing India's House and Disco music scene, Stalvart John & Farhan Rehman who are dedicated towards endlessly supporting people across the globe through lockdowns with their monthly radio shows and via other streaming avenues. Bangalore based Stalvart expanded his universe of Dynamite Disco Club […]
[…]
Tasmania's legend behind the decks, Fotti P is bringing his acid-infused tech to the Kiss FM airwaves this Saturday as the special guest on The Weekend Chug !! One of the heads behind Synergy Cultural Arts Festival, Fotti P is no stranger to the doof scene in Tassie, detailing the thought and consideration he puts […]
[…]
I'm so proud to make this announcement. The Weekend Chug w/ Fosters is welcoming Karan Acharya aka Hybe and Steve David  as monthly guest hosts right here at KISS FM!! Here at The Weekend Chug, we are absolutely all about spreading the love of what we do through the many rich cultures electronic music continues […]
[…]
This Saturday, The Weekend Chug celebrates 4 years on Kiss FM and as the host of this wonderful show, I couldn't be happier and more proud to be able to present a weekly radio show each week. Kiss FM continues to be the essential platform for aspiring and established DJs and producers to showcase their nuanced […]
[…]
Hosts
"Datsuzoku" is one of the DJ aliases of Steve David who hails from Indore, India. Steve started his journey as a deejay in late 2012's in India and few years became one of the founding members of his city's underground music movement. During his career in India Steve played down tempo, deep, progressive, melodic house […]
[…]