---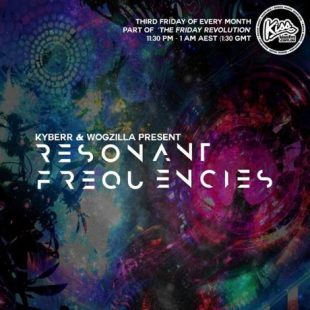 Show Times
Not Currently Scheduled.
About the Show
Join us as we delve into the sonic rabbit hole that is Psychedelic Trance! We explore the vast subgenre's Psy-trance has embedded in its roots. From the deep timbral grooves of progressive, to the intricate melodies of full-on, and the twisted soundscapes of the forest.
We invite artists from the psychedelic music scene to share their sounds and stories with the Kiss FM community. Highlighting new releases, new projects, events and much more.
Presented by us, Kyberr & Wogzilla, blasting monthly from 11:30 pm.
---
Featuring talented local & international artists, such as Diffraction, Kromagon, Eartheogen, Azrin, Cubixx, One Function, Zone Tempest, Cyan, Lunar, Megapixel, Mind Mirror, Nyctophobia, Photonics, Rustone, Pacman, Anonymous, Connect The Dots, Obsidian, Psy-Fenn, Savigizm, Poncho Poncho, Kuni, Grott and heaps more with new guests to arrive!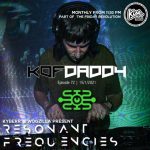 RF will be supplying the Kiss FM Airwaves with some quality psytrance once again this Friday from 11:30 pm. On the menu, this time is 'Kofdaddy' aka Alex Kofler-Rogers, the chosen Australian representative for progressive
[…]
News, Guest Mixes & Interviews
Resonant Frequencies's Tracklists