---
Kiss Clubhouse:
The Kiss Clubhouse features a rotation of three shows on Friday's from 11:30pm – 1am. 'Resonant Frequencies', 'Deep Down Under' and 'PSYCOLOGY'.
Deep Down Under
– Hosted by: bLikeMe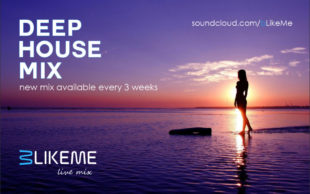 Deep Down Under is a mash up of new and some occasional classic:
Deep House, House, Techno, Minimal & Commercial, fused together to make one delicious broth, AKA, dj-set.
Hosted by Melbourne based producer, bLikeMe – www.beatport.com/release/untitled-ep/1876141
Resonant Frequencies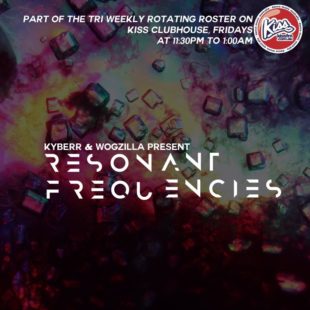 Join Kyberr & Wogzilla every third friday as they explore the worlds of Progressive & Psychedelic Trance live on Kiss FM (Kiss Clubhouse). Resonant Frequencies focuses on the Australian psychedelic music scene with local & International guests, news on upcoming events and info on streaming tracks. Tune in to hear more!
Upcoming shows:
RF47 – April 12th – Harmonic Sequence (Sculptured Sounds)
RF48 – May 3rd – Cyan (Hypnotique Recordings)
RF49 – May 24th – Jonathan Davies (Wild Horses)
RF50 – June 14th – Savage Harmonics (Savigasm/Harmonic Sequence)
RF51 – July 5th – Zone Tempest (Higher Recordings)
RF52 – July 26th – Harry Blotter (Highly Evolved Music)
RF53 – Aug 16th – Photonics (Independant)
RF54 – Sep 6th – DTMX (Universal Tribe Records)
RF55 – Sep 27th – Glacial (Replicant Records)
RF56 – Oct 18th –  Ben Wild (Wild Horses)
RF57 – Nov 8th – Nyctophobia (Horrordelic Recordz)
https://www.facebook.com/ResonantFrequenciesMelbourne/
www.mixcloud.com/resonant_frequencies
www.soundcloud.com/resonantfrequencies
PSYCOLOGY – Hosted by Miss Jade
A 90min show delivering you the best new progressive and psychedelic trance tracks and artists from around the world. With special guest mixes and interviews Miss Jade not only takes you on a Psychedelic journey but explores the musicology behind the tunes.  http://www.missjadeofficial.com