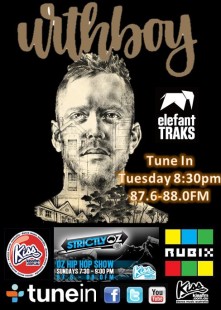 This Tuesday Cook & Big Dip from our All Australian HipHop Show StrictlyOZ chat to one of Australia's leading HipHop Artists, URTHBOY!
Urthboy (Tim Levinson) is an award-winning hip hop artist from Sydney, Australia, who has just dropped his fifth studio album, 'The Past Beats Inside Me Like A Second Heartbeat'.
After a break and the birth of his daughter, Urthboy released his first official single 'Long Loud Hours feat Bertie Blackman' in 3 years to rave reviews. After only 2 short months on radio the single was voted in at #33 in the Hottest 100 and reached almost 1 millions streams across all platforms. The huge anticipation for his forthcoming album continued rolling, as he released 'Second Heartbeat feat. Sampa The Great and Okenyo', with huge promises of what is to come from his 5th solo album. Finally, on March 4th Urthboy released his new album 'The Past Beats Inside Me Like A Second Heartbeat' to rave reviews, including landing a Feature Album radio and 4 and 5 star reviews across Rolling Stone, The Guardian, The Australian, The Music, Brag and Beat Magazine.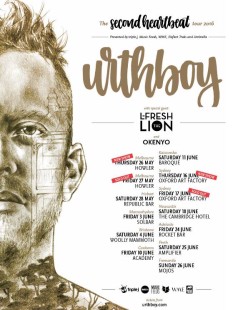 More Posts for Show: Strictly OZ HipHop Show